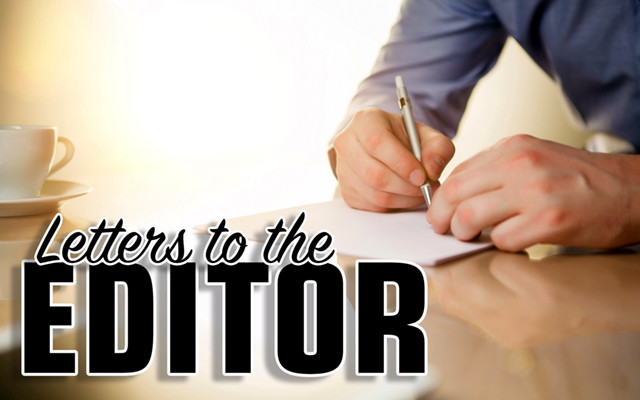 Border Patrol should determine what's needed for border security
To the editor:
In his use of history in a recent letter, Mr. Chasse mentions The Great Wall of China, the walls of Constantinople, the Maginot Line of World War I, and the 3,231 mile long Atlantic as walls that failed to stop invading forces.
My question is, if our high tech devices were available back then, would the barriers mentioned have been more effective?
Mr. Chasse also mentioned the lack of a wall on our northern border. He seems to think skin color is the reason. We don't mind whites coming in but no browns. And the Republicans, those villains, are to blame. I think the reason is, the U.S. Canadian border has proficient security on both sides. Add to that a decent Canadian economy and lifestyle, and the desire to leave Canada doesn't seem to be a problem.
As far as our own barriers are concerned, Mr. Cyr in his recent letter stated, "There are some places that are better protected by a wall. But most of these places already have walls.'' Notice the word most. So it appears Mr. Cyr also recognizes the need for more walls, in places.
More from Mr. Cyr's article: "Lou Ouellette's and Walter Crean's reply to my letter on Trump's border wall only reveal their biases on the issues raised in my letter. In fact, they address none of the issues I raised.'' My question here Mr. Cyr is; if we didn't address any of the issues you raised, how can you accuse us of being biased?
Border security has become a political power struggle and it shouldn't be. Let the Border Patrol decide what's necessary to protect our country and give it to them, after all they  know best what's needed.
Partisan politics has created people incapable of independent thinking. They let their chosen party think for them.
Mr. Chasse says, "You can't convince or change the minds of the already converted." In his next paragraph he suggests voting a straight Democratic ticket in 2020, before he even knows who's running. I guess he was trying to prove his point.
                                                                                          Walter Crean
                                                                                            Madawaska