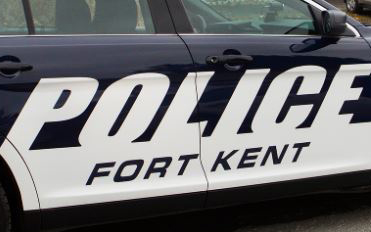 Owner says couple took pickup for test drive but never came back
FORT KENT, Maine — Local police are investigating the alleged theft of a motor vehicle after a man and woman reportedly took a pickup truck for a test drive on Monday, March 4, and then did not return it.
Clarence Ouellette told police that a man and woman went to his home on Highland Avenue in Fort Kent at about noon on Monday to take a look at a blue 2005 Dodge pickup he is selling. Ouellette allowed the man and woman to take the truck for a test drive.
Ouellette called the Fort Kent Police Department at around 4 p.m. on Monday when the man and woman still had not returned with the pickup. Officers Cole Pelletier and Connor Lapierre investigated and determined that the vehicle was last seen heading out of town on Route 161 that afternoon.
Police are seeking two persons of interest for questioning in the case, Matt Gedney, 36, and Jessica Evans, 33, both of New Hampshire. The FKPD is working with authorities in New Hampshire to locate Gedney and Evans, who are both wanted on arrest warrants in that state for crimes unrelated to the missing pickup truck.
Anyone with information about the whereabouts of Gedney, Evans or the truck should call the Fort Kent Police Department at (207) 834-5678.