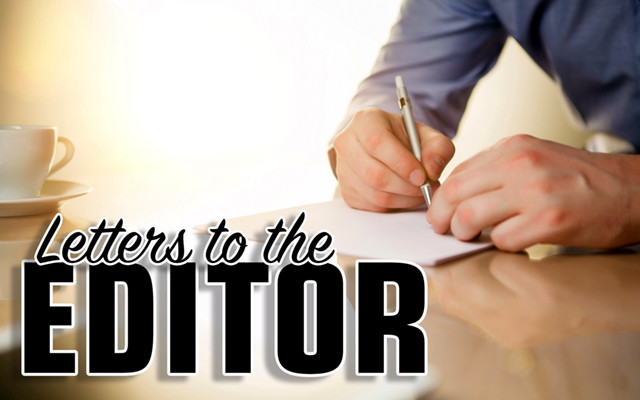 There are better alternatives to walls
To the editor:
Lou Ouellette's and Walter Crean's replies to my recent letter on Trump's border wall only reveal their biases on the issues raised in my letter. In fact, they address none of the issues I raised. Mr. Ouellette finishes by issuing this challenge to me: "Ask your guys to seek alternatives to abortion and we will ask ours to find alternatives to the wall. Deal?"   
Lou, can I also ask my gal friends? How about my men and women friends? Or my LGBT friends? My teenage friends? My Muslim friends? My Mexican friends? Or can I only ask "my guys?"
And where did the issue of abortion come from? Men, especially white men, have no business telling women what to do with their bodies or what their reproductive rights are. Period. So, no Mr. Ouellette, no deal.
Mr. Ouellette suggests that I travel around the country to see his walls. For the last 40 years, I have traveled the U.S., Canada, Mexico, and the Caribbean for work and play.  In the U.S., I have trekked from Maine to California and Florida to Alaska. I have well over a half million frequent flyer miles. And I saw exactly the same thing I saw here in Madawaska. Very few walls. The vast majority of the barriers I did see were fences, utilized the same way they are utilized here in town.
Anyone who takes an unbiased look at the border wall will find that there are many better alternatives. I will admit that there are some places that are better protected by a wall. But most of those places already have walls. Walls are extremely low tech. Good intelligence, high tech surveillance and inspection methods, drones, satellites, improved foreign policies, streamlined asylum procedures, more judges to speed adjudication of claims, and emphasis on keeping families together, are all better alternatives for the money that otherwise would go to a wall. Walls also are much less cost effective.
Finally, kudos to Guy Dubay for his two fine letters on the subject (walls, not abortion).  He hit the nail squarely on the head and I greatly appreciate his historical perspectives. Mssrs. Crean and Ouellette should reread Guy's letters with an open mind and research some of his sources. You know what they say about history. Those who ignore its lessons are doomed to repeat its mistakes.
Paul Cyr
Madawaska