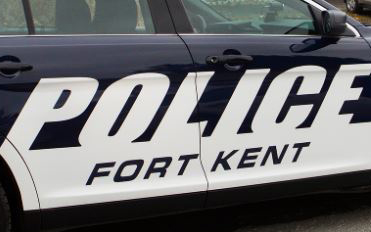 Fort Kent police charge local man after multiple calls about disorderly behavior
FORT KENT, Maine — Fort Kent police arrested and charged a Fort Kent man with disorderly conduct early Monday morning, after multiple business owners called to complain about the man's behavior over the previous 13 hours.

Officer Connor LaPierre first responded to a caller's report at 4 p.m. on Sunday, Feb. 18, that Glenn Burby, 53 was behaving in a drunk and disorderly manner at a Main Street business, according to Fort Kent Police Chief Tom Pelletier.
Officer LaPierre provided Burby with a warning to cease the disorderly behavior. However, less than two hours later another caller reported to the police department that Burby was being disruptive at a different business in town. LaPierre made contact with Burby again and charged him with drinking in public.
However, the next morning, between 5:30 a.m. and 6 a.m., callers from several more businesses in town contacted the department to report that Burby was behaving in an erratic manner.  Officer Michael DeLena responded this time and arrested Burby, charging him with disorderly conduct.
Burby is scheduled to appear Monday, April 1, at Fort Kent District Court.