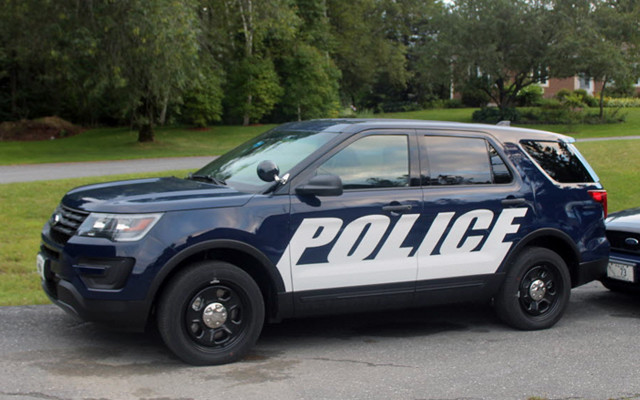 FKPD
Police cruiser for the Fort Kent Police Department. (Jessica Potila | SJVT/FhF)
Fort Kent police arrest man who flipped car on Pleasant Street
FORT KENT, Maine — Fort Kent police arrested a local man following a rollover accident on Pleasant Street on Sunday.
Shortly after the accident happened at about midnight on Feb. 17, Officer Curtis Picard investigated and determined that Alexander Parkhurst, 22, of Fort Kent was operating a 2003 GMC SUV at a high rate of speed when he attempted to pass another vehicle on Pleasant Street. Parkhurst lost control of the SUV which left the roadway, struck a snowbank and flipped over, Picard reported.
Parkhurst was not injured, but Picard arrested and charged him with operating under the influence.
Parkhurst posted bail and is scheduled to appear Monday, April 1, in Fort Kent District Court. Twins Service Station towed the SUV from the scene.