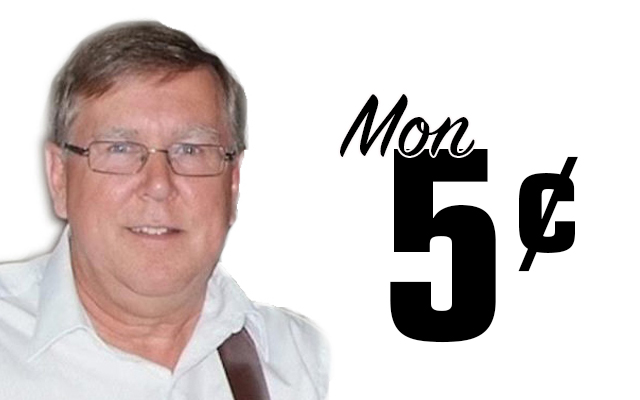 More musings on trip to France
Manger
En France on dit pas déjeuner, diner, pi souper … ont dit petit déjeuner, déjeuner, pi diner. Le diner commence souvent vers 20 heures trente (ils disent pas "8 heures et démi") pi ça peut finir vers minuit. Ca fini souvent après l'dessert avec un café au lait allongé. Si tu d'mande juste pour un café, tu vas awoire une petite tasse de café d'enfants a moitié vide pi ça va être noir comme le poêle. Un café au lait allongé r'semble plus a quoi on est accoutumé d'boire par icitte.
Cave a vin
Ont a visité une couple de très grande et creuses caves a vin en France au mois d' Mai. J' vous dit ça en cause que la premiére chôse que j'ai r'marqué c'est que ça sentais pareil comme nos caves a patates au printemps quand j'tais jeune.
Soeurs
J'ai été surprise d'apprendre qu'il y a encore plus de 20 soeurs religieuses a Saint-Basile. J'pensais que les soeurs étais quissement toute disparus. Mais y doué pas en avoir trop-trop de jeunes soeurs dans la gang. C'est une autre affaire qui disparais.
Sac de colle
Un douanier retiré ma conté qu'une femme arrive a la douane a Edmundston. Quand le douanier y d'mande cosse qu'avais, elle dit, "Juste mon sac d'école." Le douanier y d'mande, "Comment ça couté ça?" Lui y avais compris qu' avais un "sac de colle."
Homard vert
Un ami m'a conte une histoire drôle pi triste en même temps. Un ami de loin avais jamais mangé un homard du Maine. Mon ami y'envoye un homard, bien pacqueté, overnight. Quelque mois plus tard, il demande au gah comment y avais aimé son homard. Son ami dit, "Y étais pas bon. Y'étais toute vert!"
Vietnam vets
Au Mont-St-Michel, le fameaux monastère sur un île, en Normandie, j'ai rencontré un veteran du Vietnam qui vienais de North Dakota. Quelque jours après ça, j'ai rencontré un autre veteran du Vietnam qui venais de Virginia dans un restaurant a Paris. Yonvais des T-shirt Americaine, y parlais anglais, pi sontais a peut près mon âge, so j'eux ai parlé. Le monde est p'tit.
P'tit Jean
Le mois qui vien, je vous raconte l'histoire de P'tit Jean et le vieux magicien d'un boute a l'autre … well, j'pense b'en ça va être trop long so ça va prendre quelques chroniques mais j'vais mette toute les détailles de l'histoire. Vous allez aimer ça.
Don Levesque is a Grand Isle native who worked in community journalism for almost 35 years. He was the publisher and editor of the St.. John Valley Times for 15 years prior to retiring in 2010. He wrote a weekly newspaper column, called Mon 5¢, in the Valley Times for more than 20 years. He has been inducted into the Maine Journalism Hall of Fame and the Maine Franco-American Hall of Fame.