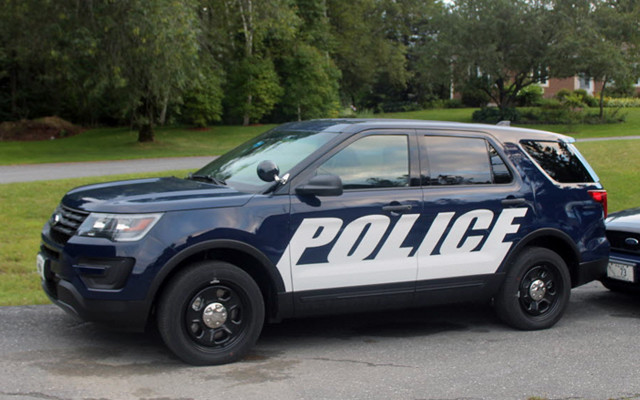 FKPD
Police cruiser for the Fort Kent Police Department. (Jessica Potila | SJVT/FhF)
Pickup strikes light pole in Fort Kent
FORT KENT, Maine — A local man escaped injury when his vehicle struck a light pole in Fort Kent  on Jan. 20, according to police.
Austin Brann, 21, of Fort Kent was driving a 2004 Chevrolet pickup west on Main Street at 12:35 p.m. when the pickup left the roadway and crashed into the light pole.
Brann was not injured but the truck received minor damage in excess of $1,000, according to Fort Kent Police Chief Tom Pelletier.
Speed and road conditions were factors in the accident, Pelletier said.