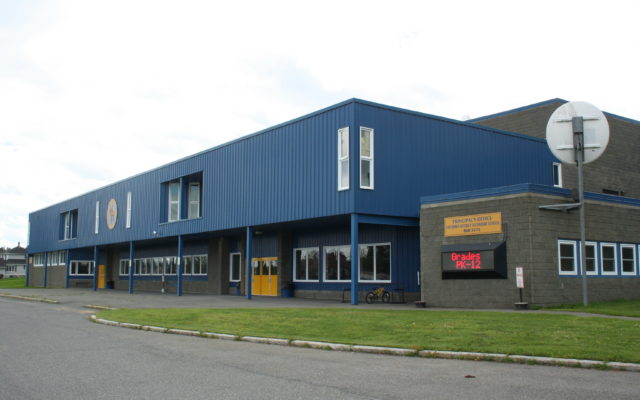 Van Buren School horizontal pic Tory
Van Buren High School (SJVT file photo)
High schoolers to lead poetry competition in Van Buren
VAN BUREN, Maine — Students from the Van Buren District Secondary School, led by  English teacher Kristin Albert, are putting on a poetry reciting competition on Jan. 24 in the school's auditorium.
The event, which is open to the public, is affiliated with the nationally acclaimed Poetry Out Loud program and is organized by Albert and her 11 ninth- to 12th grade students.
The Poetry Out Loud competition "helps students master public speaking skills, build self-confidence, and learn about literary history and contemporary life," according to the organization's website at www.poetryoutload.org.
For the competition, the students will recite poems selected from the database of poems on the Poetry Out Loud website. The students are only allowed to use these poems, but there are close to 1,000 poems to choose from, according to Albert.
"These poems range everywhere from the classic and revered poetry of 15th century poets to the hip and modern contemporary writers of the world as we know it's melting pot," the teacher said.
This is the second year that Albert's poets will have participated in the program. Last year, they "competed at the regional final in Hampden and had such a time of growth as they challenged themselves to something they never imagined they could do," she said.
Albert was out on maternity leave so the class missed the registration deadline for this year's regional competition in February. But when she returned, Albert said her students requested to still have a competition within the school.
"This year, the students have plans to make it bigger and better," she said. "They would like to share what Poetry Out Loud is with the community and what it has meant to them."
Albert's poets have invited the community out to the competition beginning at 1 p.m. on Jan. 24 in the auditorium at the high school.