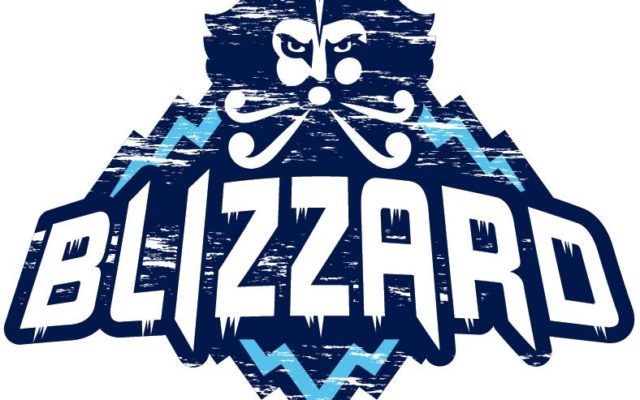 Fifth consecutive win for the Blizzard over the Rapids
EDMUNDSTON, New Brunswick — The Edmundston Blizzard scored four goals in the second period and defeated the Grand Falls Rapids 6-5 in a Maritime Junior A Hockey League game played on Jan. 4 in front of a record crowd of 2,837 spectators at the Jean-Daigle Centre.
The win by the Blizzard was the fifth consecutive against the Rapids this season. Grand Falls won the first chapter of the « Battle of the Northwest » on September 16 during the inaugural game of the Rapids franchise at the E. & P. Sénéchal Center.
The sixty goal of the evening scored by Samuel LeBlanc at 17:54 of the second period proved to be the winning one. The Rapids worked hard to tie things up, dominating 18-2 in shots in the third period, but they faced a highly inspired Francis Asselin. The goalkeeper gave in to the dangerous Jean-Simon Bélanger with 1:58 left in the third. Asselin, however, multiplied key saves until the sound of the final buzzer while the Rapids had pulled out their goalkeeper Nolan Boyd.
Sam King, Gabriel Vanier, Vincent Rioux, Dallas Maurovic and Keenan Gillis scored the Blizzard's first five goals. Bélanger displayed his great talent with a pair of goals and assists for a four-point night. The other visitors' goals came from Matthew MacKay, Brady Patterson and Dawson Wood.
Logan Johnston, who received the Blizzard MVP player of December honor prior to the game, had a good night on offense with three assists.
The two teams were nose-to-nose 2-2 after 20 minutes of play. Then, the Blizzard (16-10-3-0 = 35pts) exploded in the second, taking a 6-4 lead. The Rapids (7-17-3-1 = 17pts) got the edge 45-36 in shots on goal.
Maurovic (1st), Bélanger (2nd) and Johnston (3rd) were selected the three stars of the game.