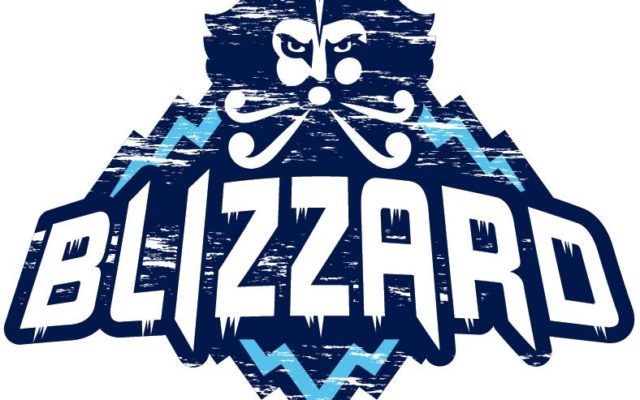 Blizzard beaten 6-3 in Campbellton
CAMPBELLTON, New Brunswick — The Edmundston Blizzard showed another poor performance on defense when they saw the Campbellton Tigers come back from behind to defeat them 6-3 Saturday night, Jan. 5, 2019, at the Campbellton Memorial Civic Centre.
Trailing 2-0 after two periods in the large Olympic-size rink, the Blizzard struck quickly in the first half of the third period, scoring three goals in a span of 2 minutes and 29 seconds to take the lead 3-2 at the 7th minute. But, in the wink of an eye, they fell apart as the locals quickly scored three unanswered goals, including the las in an empty net.
It is rare to see a goalkeeper in the losing side allow five goals and earn the first star. That's the honor earned by Ewan MacDonald, who had a great night between the pipes for the Blizzard. The defense of Edmundston gave 51 shots to the opponents including 24 in the opening period. The Blizzard players fired only 24 pucks towards the goal defended by Tristan Gray.
Sam King, Aleck Forcier, with his first in the Blizzard uniform, and Gabriel Vanier successively found the back of the net for the Blizzard. Defenseman Keenan Gillis had two helpers. Francis Thibeault (1g, 2a), Dawson Stairs (1g, 1a), Sam Dow (2a), Dylan Coffey (1g), Pierre-Luc Lurette (1g), Maxime Charest (1g), and Mitch Britton (1g) were the best attackers for the Tigers.
This Tigers win allowed them to break away from the Blizzard, which was trying to catch up with them in second place in the EastLink North division of the Maritime Junior A Hockey League. Campbellton (18-10-1-3) now has a five-point lead over Edmundston (16-11-3-0). The Summerside Western Capitals (23-5-0-0 = 46pts) easily lead the division.
The Blizzard will have to find a quick solution to its defensive problems that has allowed 20 goals and 137 shots (average of 45.6 shots per game) in its last three games.
The Blizzard players are coming back home and will prepare for their big trip to Nova Scotia where they will play three games in as many days. On Thursday, January 10, they will be in Bridgewater to compete against the South Shore Lumberjacks. On Friday, they will head for Yarmouth to play against the strong Mariners. And Saturday, they will stop in Berwick to clash with the Valley Wildcats.