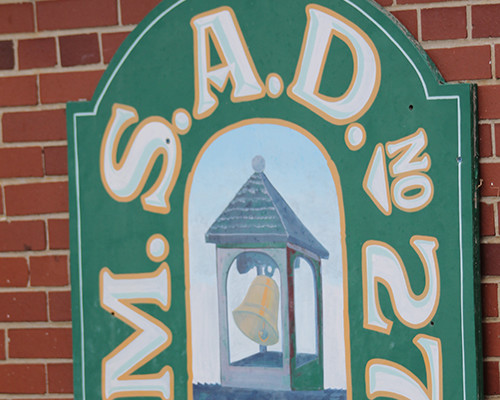 SAD 27 directors to meet Jan. 7, 2019
FORT KENT, Maine — The 848th meeting of the directors of SAD 27 will be held at 6 p.m. on Monday, Jan. 7, 2019, in the library at Community High School.
Citizens in the audience are invited to speak during public comment and/or on a topic that is introduced during the course of the meeting under New Business. Each citizen is to be limited to one presentation, per citizen, per topic, of not more than three minutes. Audience participation shall cease on a topic at such time as the chairman calls for board discussion.
The agenda follows.
CALL TO ORDER AND ROLL CALL

ADJUSTMENTS TO AGENDA

APPROVAL OF MINUTES – 

847th Meeting, December 3, 2018

APPROVAL OF FINANCIAL STATEMENT – November 2018 Financial Statement

SUPERINTENDENT: a. 

Valley Unified Regional Service Center News and Updates; b. Board Member Terms; c. Safety Coordination and Emergency Response Training; d. Administrators' Reports

ITEMS FOR INFORMATION: a. 

Retirements; b. Resignations; c. Transfers; d. New Hires; Special Education Teacher – Fort Kent Elementary; e. Current Openings

UNFINISHED BUSINESS: a. 

Withdrawal update; b. Second Read of Policy JLF: Child Abuse and Neglect Reporting; c. Second Read of Policy JLF-E: Suspected Child Abuse/Neglect Reporting Form; d. Second Read of Policy JLFA: Child Sexual Abuse Prevention and Response

COMMENTS FROM THE PUBLIC
Public comment will be entertained on specific business items prior to Board discussion of all new business except on items related to individual employment decisions.
NEW BUSINESS : a. 

2017-2018 Audit Report; b. 2018-2019 (Current Year) Valley Unified Calendar Revision; c. 2019-2020 (Next Year) Proposed Valley Unified Calendar; d. To consider an executive session to discuss compensation of employees, pursuant to 1 M.R.S.A. § 405(6)(A).

MOTION TO ADJOURN