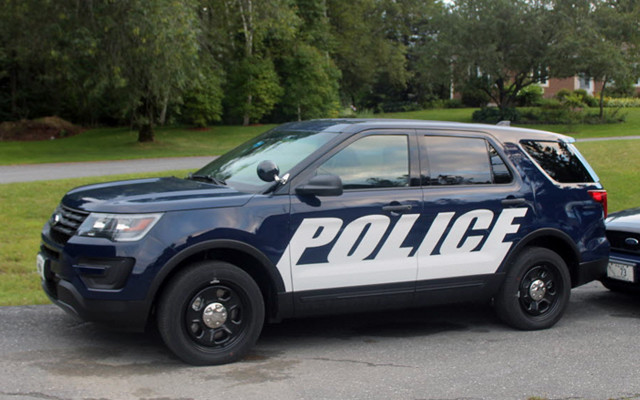 FKPD
Police cruiser for the Fort Kent Police Department. (Jessica Potila | SJVT/FhF)
Police seek two for questioning about burglary at Fort Kent diner
FORT KENT, Maine — Police are seeking two individuals for questioning about a burglary at Doris' Cafe.
Someone broke into the Fort Kent diner sometime between 4:30 p.m. on Saturday, Dec. 22, and 8:30 a.m. on Sunday, Dec. 23, according to Fort Kent Police Chief Tom Pelletier.
"Someone forcibly gained entry to the cafe, caused damage to a cash register and stole an undisclosed amount of money," Pelletier said.
The chief said police are attempting to locate Joseph Simms, 28, a former employee of Doris' Cafe, and Stephanie Mahoney, 24, who is Simm's girlfriend, for questioning. Simms and Mahoney are originally from Delaware and Maryland respectively, but most recently resided together in Fort Kent and St. John, according to Pelletier, who would not say more about why police wanted to talk to the two.
Anybody who knows the whereabouts of Simms or Mahoney or who has information about the crime should contact the Fort Kent Police Department at (207) 834-5678.