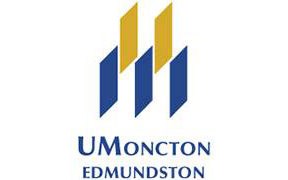 Grade 6 students at École Notre-Dame learn science at UMCE
EDMUNDSTON, New Brunswick — The "Let's Talk Science" activity was presented for a second year at the Université de Moncton's Edmundston campus on Thursday, November 1st in the presence of a group of 54 Grade 6 students at École Notre-Dame Edmundston.
Faculty and Science Sector staff were able to capture the attention of youth in a variety of workshop presentations: human body systems, biomolecules, and some demonstrations in physics. The youth had the opportunity to dine in the cafeteria Édupole and participate in a visit of the Campus.
Let's Talk Science is an award-winning national charity working in education and outreach to support youth development. It creates unique learning programs and services that engage children, youth and educators in science, technology, engineering and mathematics.