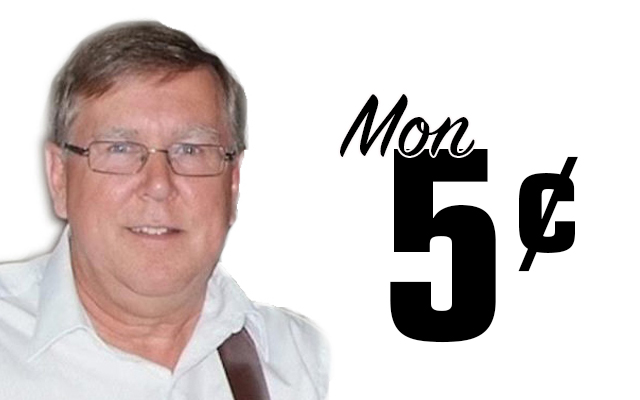 Recalling midnight Christmas mass in the St. John Valley
Noël dans la Vallée
(Comme vous savez, on a pu trop-trop de messes en francais pi la messe de Noël de minuit est a 7 heures. Mais ça pas toujours été de même. Quand j'tais jeune, toute les messes étais en francais. J'ai écrit une chanson des Noël du bon vieux temps.)
La messe de minuit étais a minuit
L'église étais tous l'temps remplis
Les cloches d'l'église app'lais toute le village
A venir adorer le méssie
Tous les chants étais en français
Les vieux cantiques nos ançêtres chantais
Les vielles chansons qu'ont trouvais si belle
Remplisais l'église le matin de Noël
Les enfants en avant d'l'église
Proche d'la crêche d'la Sainte Famille
La grosse étoile su' l'toppe de l'ahbe de Noël
Eclairais toute l'église de Lille
Du stew s'a table après la messe
Les enfants dormais dans leurs assiettes
Porté au lit par leurs parents
Qui prépare toute les présents
Noël, Noël, Noël d'la Vallée Saint-Jean
Noël, Noël, Noêl du bon vieux temps
Noël, Noël, Noël d'la Vallée Saint-Jean
Noël, Noël, Noël qu'ont aimais si tants.
©leschanteursacadiens
P'tit Jean (Chapitre 17)
Ont dirais qu'y a rien qui pourrait arrêter l'vieux magicien de pognier P'tit Jean pi Petite Chaperon Vert qui s'sauvais de lui su' Gros Gris. Le vieux s'avais viré en nuage, pi après ça en géant. Le peigne a P'tit Jean étais viré en montagne pi sont couteau d'poche viré les montagnes en rasoirs. Mais le vieux magicien pilais par dessus les montagnes de rasoirs, s'étropiant l'dévant des jambes a tous coup mais y arretais pas! Gros Gris dit a P'tit Jean, "As tu encore un caré de sucre comme tu m'donne pour manger?" P'tit Jean en avais pi rien qu'un. "Tire les en arriére!" dit Gros Gris. (Du sucre? B'en wayons, Gros Gris, ça fait tu du bon sens? Tête b'en. Stay tuned l'mois prochain.)
Joyeux Noël, tous l'monde.
Don Levesque is a Grand Isle native who worked in community journalism for almost 35 years. He was the publisher and editor of the St.. John Valley Times for 15 years prior to retiring in 2010. He wrote a weekly newspaper column, called Mon 5¢, in the Valley Times for more than 20 years. He has been inducted into the Maine Journalism Hall of Fame and the Maine Franco-American Hall of Fame.