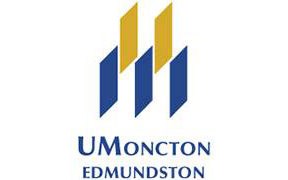 The sum of $ 1,000 raised during the sale of books of the FSLM
EDMUNDSTON, New Brunswick — The sum of $ 1,000 was raised during the annual sale of used books organized by the Human Sciences Sector of the Université de Moncton, Edmundston Campus (UMCE), for the benefit of the Saint-Louis Foundation -Maillet (FSLM).
The money raised during the activity held on Monday November 5th will be donated to the Fondation Saint-Louis-Maillet-Sciences and Humanities Bursary Fund. The Foundation provides financial assistance to students on the Edmundston campus.
The organizers of the event, professors Nicole Lang and Sylvie Morin, would like to thank the professors, students and students of the Social Sciences Sector who volunteered at the sale, the concierges for help with the installation of tables and transport of book boxes as well as those who bought books and donated books.