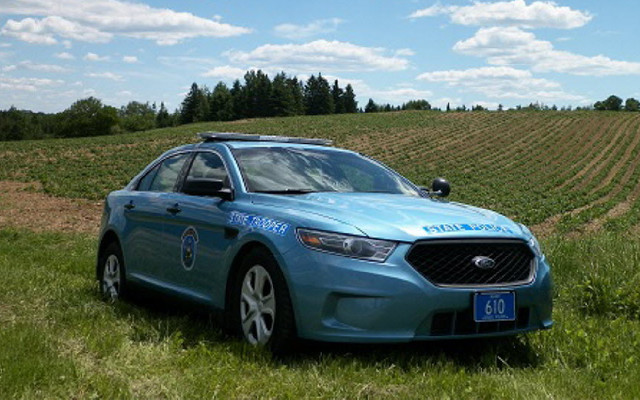 MSP_F
Maine State Police - Troop F - Aroostook County.
Maine State Police Troop F Report, Nov. 5-11, 2018
Editor's Note: An arrest or summons does not constitute a finding of guilt. An individual charged with a crime is presumed innocent unless and until proven guilty at criminal proceedings.
HOULTON, Maine — The Maine State Police Troop F barracks in Houlton responded to 118 calls for service during the period of Nov. 5-11, including the following.
Tuesday, Nov. 6
EASTON: On Nov. 4, Trooper Pescitelli was at home and heard a vehicle with a loud exhaust pass by his house and accelerate, which caused the tires to spin. He was unable to see the vehicle. On Nov. 5, he was at home and heard the same loud exhaust and the truck again spun the tires in front of his home. In his cruiser, Tr. Pescitelli caught up to the vehicle and recorded the registration plate, which showed the owner's license status was revoked. On Nov. 6, Tr Pescitelli was working and was parked on this road when he saw the vehicle approaching with the male owner operating. Tr. Pescitelli stopped the vehicle and summonsed the driver for operating after revocation.
Friday, Nov. 9
PRESQUE ISLE: Tr. Levesque attended the Special Olympics aquatics events held at the University of Maine at Presque Isle along with Maine Game Wardens, the Presque Isle Police Department, Maine Forest Rangers and U.S. Customs, cheering on the athletes and handing out their hard-earned awards.
WALLAGRASS: Cpl. Hafford responded to a vehicle off the road in Wallagrass. The operator had slid off the road with no damage but needed a pull to get back onto the road. Cpl. Hafford ran a license check and found the male was under suspension. He summonsed the operator, called a wrecker and gave him a ride home.