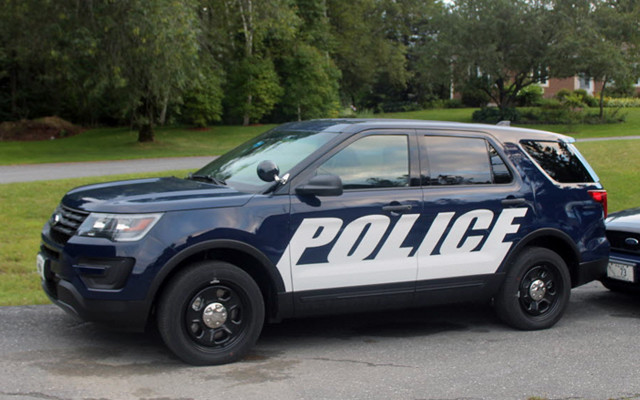 FKPD
Police cruiser for the Fort Kent Police Department. (Jessica Potila | SJVT/FhF)
19-year-old Fort Kent woman involved in rollover accident
FORT KENT, Maine — A 19-year-old Fort Kent woman was involved in a rollover accident in town on Monday, Nov. 12.
Madeline Pierce was traveling northbound on Route 161 driving a 2009 Toyota at about 9 p.m. Monday when she lost control of the vehicle and it left the roadway, rolled over and landed on its roof.
Officer Michael DeLena of the Fort Kent Police Department, who investigated the accident, reported that Pierce was driving too fast for snowy road conditions, according to Police Chief Tom Pelletier.
Pierce was wearing a seatbelt at the time of the crash and escaped injury, police reported.
Twins Service Station towed the Toyota, which received substantial damage.
Members of the Fort Kent Fire Department assisted at the scene.