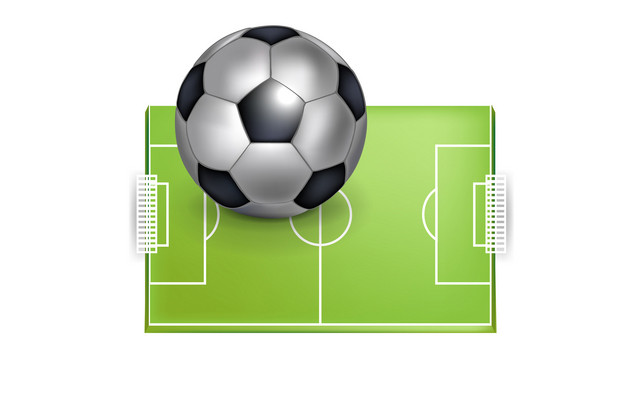 Soccer ball
Graphic of a soccer ball and field from iclipart.com.
Owl soccer teams making post-season run
The Madawaska varsity soccer teams are still alive in the Class D North soccer playoffs.
The Owl girls take on Penobscot Valley High School Thursday in a girls' quarterfinal. The game is scheduled to be played on the Howlers' home field but if that is too wet, the alternate site is the turf field in Hampden. Madawaska, the No. 6 seed with a 9-6 record, had advanced with a 6-0 win Friday over Schenck of East Millinocket in the prelim round.
The Madawaska boys, ranked fourth and now with a 10-5-1 mark, easily defeated No. 13 Van Buren (5-8-2) in a prelim contest played Friday by a score of 4-0, but had to battle past No. 12 Bangor Christian in Tuesday's quarterfinals as they survived 3-2 in overtime. Robbie Lausier scored the Owls' two goals in regulation and then Tristan Cyr knocked in a shot 30 seconds into the extra session as Madawaska defeated the defending champion Patriots.
The Owls will now take on No. 1 Central Aroostook in the semis Friday at 4 p.m. in Mars Hill. The Panthers won both regular season meetings by scores of 4-1 and 4-0.
The Wisdom boys were the No. 6 seed in the division but were upset by 11th-seeded Fort Fairfield Friday, 2-0. The eighth-ranked Wisdom girls also fell in the prelim round Saturday as No. 9 Bangor Christian pulled off a 2-0 win.
The Pioneer boys ended up with an 8-6-1 record, while the girls finished 7-7-1.