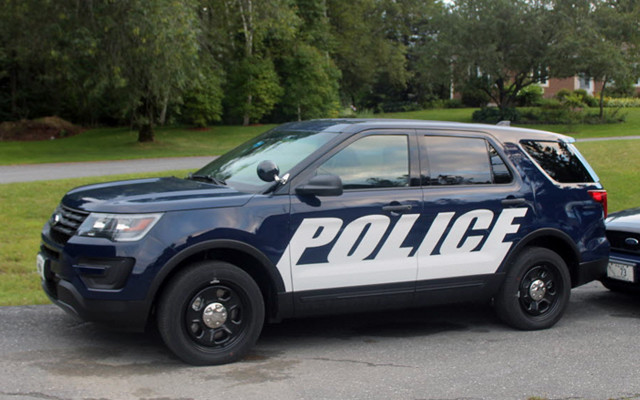 FKPD
Police cruiser for the Fort Kent Police Department. (Jessica Potila | SJVT/FhF)
Police charge man following rollover accident
FORT KENT, Maine — A New Canada man is facing multiple charges following a single vehicle rollover accident in Fort Kent.
Officer Ben Hall of the Fort Kent Police Department responded when a 911 caller reported the accident at about 1:15 a.m. on Saturday, Oct. 6.
Sam Silver, 22, was the sole occupant of a 2004 Volkswagen traveling westbound on Charette Hill Road that morning when he failed to negotiate a turn, resulting in the vehicle leaving the road and rolling over on it's top, according to the officer.
Hall reported that Silver attempted to flee from him before the officer apprehended and arrested the driver. Hall charged Silver with operating under the influence, refusal to submit to arrest and violation of conditions of release on a previous unrelated case.
Silver was not injured, according to the officer. The Volkswagen received significant damage and Twins Service Station towed the vehicle from the scene.
Silver posted bail and is scheduled to appear at Fort Kent District Court on Monday, Nov. 5.