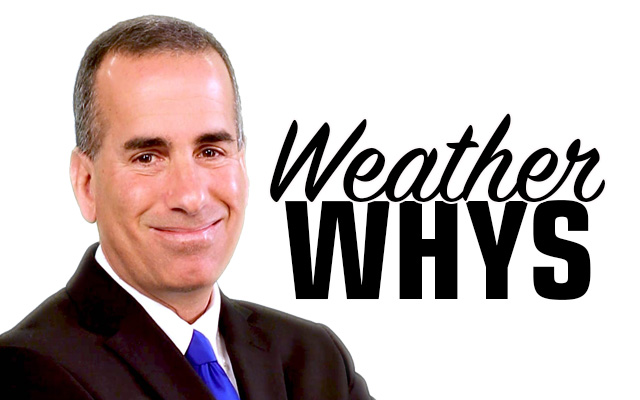 Important frost notice and autumn hurricanes
Because of the two consecutive cold nights a week and a half ago, with frost for many and a freeze for some, the NWS in Caribou has ended their frost-freeze program for the season for all of Aroostook County.
What does this mean? It means that even if sub-freezing conditions are in the forecast, the map on their homepage will not be shaded in, and a frost or freeze warning will not be issued. However, if a frost or freeze is forecast, you will find that information if you drill down to the forecast itself. But again, if you are used to just glancing at the map of Maine on the NWS home page to see if there are any weather advisories you need to know about, you will not see a frost advisory or freeze warning for the balance of the season.
Now, I have heard from quite a few people whose gardens partially or completely survived those cold nights. At WAGM we like to mention frosts and freezes as long as we know that folks, even if it's down to just a few, are nursing something along. That way they can take measures to keep their gardens going as long as they possibly can. After all, winter is rather lengthy in these here parts.
Incidentally, frost can occur with temps in the mid-30s, because temps are measured at 5 feet, and it can be several degrees colder right on the surface of your lawn or garden.
Also, if you've ever wondered what a "hard freeze" is, that's temps in the upper 20s for several hours. That ends the growing season for most everything.
Now let's move from talk of cold temps, and head down to the tropics.  As we get ready to take in the wonder of the color change in the weeks ahead, we still have to keep an eye on the tropics, as hurricane season is still very much a "go" during the month of October. Powerful Hurricane Hazel, back in 1954, was a mid-October hurricane. It produced a wind gust of 98 mph at National Airport in Washington, D.C., a record which still stands, and Hazel went on to produce unprecedented flooding in, of all places, Toronto. That just goes to show that flooding from inland rains associated with the remnants of a hurricane or tropical storm can bring flooding rains far inland, many hundreds of miles away from the coast.
Here in The County, the tropics can sometimes be kind to us, as storms of tropical origin can provide a region-wide beneficial rainfall. That said, we certainly have the same risk of inland flooding such as that which befell Vermont in 2011 from Hurricane Irene.
Fifty-five years ago, in 1963, an October hurricane turned deadly in Maine. Hurricane Ginny, which made landfall in southwestern Nova Scotia, brought heavy snow to northern Maine in late October. Tragically, two people died of exposure in Baxter State Park, a stranded hiker, Margaret Ivusic, and Ranger Ralph W. Heath, who was attempting to rescue her. Both of them died of exposure. A compelling account of the incident can be found at this URL: https://www.outdoors.org/articles/amc-outdoors/exclusive-preview-desperate-steps.
The snow on the western edge of the hurricane's precipitation shield occurred as cold air was drawn southward into northern Maine, on the western side of the storm's counter-clockwise circulation. Caribou received nearly a foot of snow on Oct. 29 and 30, with most of it falling on the 29th. Mount Katahdin is said to have received around four feet from the storm.
Back to the here and now — just one final note, we say goodbye to summer this weekend, as fall arrives this Saturday evening, with the equinox at 9:54 pm.
Ted Shapiro holds the Broadcast Seal of Approval from both the American Meteorological Society and the National Weather Association. An Alexandria, Va. native, he has been chief meteorologist at WAGM-TV since 2006. Email him at tshapiro@wagmtv.com.