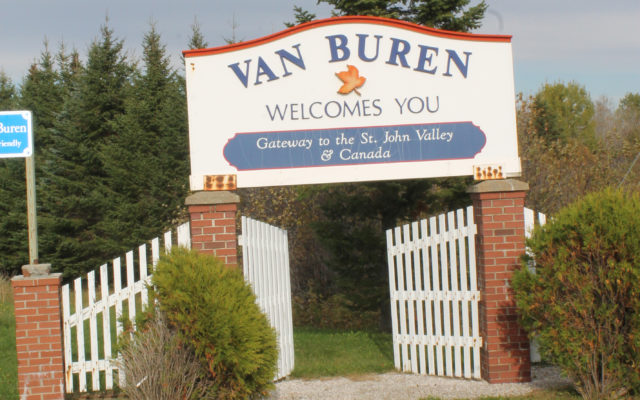 Van Buren town sign DE
(Don Eno | SJVT/FhF)
'Glow big or go home' comes to Van Buren
VAN BUREN, Maine — The Van Buren Family Fun 5K Glow Run/Walk will take place on Saturday, Sept. 22, to benefit Project Grad 2019 and the Austin James West Memorial Scholarship.
Registration will begin at 6:30 p.m. with walkers and runners taking off at 7 p.m.
This is an untimed 5K event where participants can run or walk the course.  The glow run is similar to a color run, except the event is held in the evening and the powder that volunteers will toss at participants is ultraviolet-reactive, which makes it glow.  Participants will also receive glow necklaces, bracelets and sticks.
The course will begin at Pines St. John Valley Health Center on Main Street in Van Buren. Participants may register at eventbrite.com. Those 7 and under are free; the first 50 online registrants will receive a T-shirt. Walkers and runners under 18 must have a parent or guardian present.