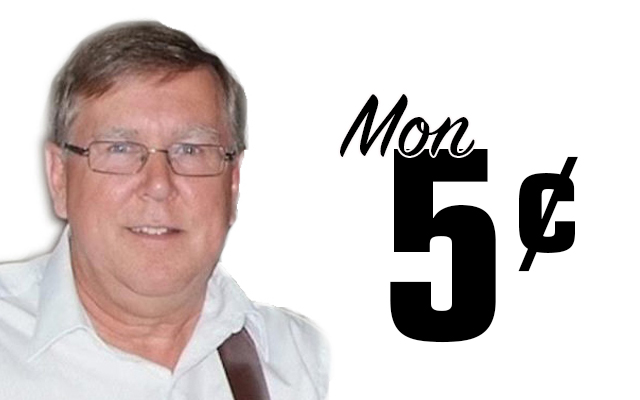 Chanteurs Acadiens enjoy sharing Acadian history, music
Soirée acadienne
Très belle soirée a Eagle Lake une couples de mois passées. Un groupe de software developers de plusieurs pays étais venu pour une workshop et Les Chanteurs Acadiens avais été invités a jouer d'la musique pour eux autres pi yeux parler de l'Acadie. Il en avais une demi douzaine qui parlais français, même un qu' avais été élèvé au Lac Sigfroid (Saint Froid Lake). En tous cas, ceux la de la France et Belgique étais vraisment interessé dans l'Acadie. Comme j'ai dit, ça été une belle soirée.
le 15 aout
Les Chanteurs Acadiens ont eu du fun a Madawaska Mercredi le 15 Aout. Ont a joué d'la musique pour la fête des Acadiens a la high school pi ont a chanté toute sortes de belles chansons. La fameuse Josée Vachon étais la aussi et elle itou a chanté toute sortes de belles chansons. En tout cas, j'veut vous conter se que Josée a dit. Elle a remarqué qu'ont est pas mal a l'envers. Quand y  fait chaud, ont dit, "Y fait pas frette!" pi quand qu'y fait frette, ont dit, "Y fait pas chaud." Quand qu'ont d'mande a quelqu'un comment ça va, y dit, "pas si pire." Pi quand quelqu'un nous d'mande si on en a gros, ont dit "j'en aie pas mal."
$6 a gallon
Ont loué un char pour visiter la Normandie. C'tais un deisel (gazol) pi, quand t'arrête, l'engin arrête itou. La musique joue, la fan marche, etc., mais l'engin run pas. Aussitôt que tu lâche l'brake, l'engin start pi tu décolle. J'sais pas comment d' gazol que tu sauve a chaque stop sign, mais le gazol coute 1.5 Euros du litre, that is, about $1.75 U.S. per liter or over $6 a gallon. So, faire idler l'engin pour quelques minutes a chaque stop sign pi lumiére rouge coute pas mal cher par la.
P'tit Jean (Chapitre 14)
Si tu t'en rapelle b'en, Gros Gris étais môrt, mais P'tit Jean l'avais gueris. La le vieux magicien voulais les tuer tous les deux. P'tit Jean étais partis a course chercher Petite Chaperone Vert pour qu'elle parte avec eux autres. Y saute tous les deux su' l'dos de Gros Gris pi Gros Gris décolle comme une balle. Y courais assez vite qu'y est commencé a volé. Ils étais rendu quissement juste au nuages quand Petite Chaperon Vert se tourne de bôrd et dit a P'tit Jean, "Le vieux magicien s'en vien par darriére vous autres!" (Ah, non. Cosse qu'y von faire? Stay tuned next month!)
Don Levesque is a Grand Isle native who worked in community journalism for almost 35 years. He was the publisher and editor of the St.. John Valley Times for 15 years prior to retiring in 2010. He wrote a weekly newspaper column, called Mon 5¢, in the Valley Times for more than 20 years. He has been inducted into the Maine Journalism Hall of Fame and the Maine Franco-American Hall of Fame.