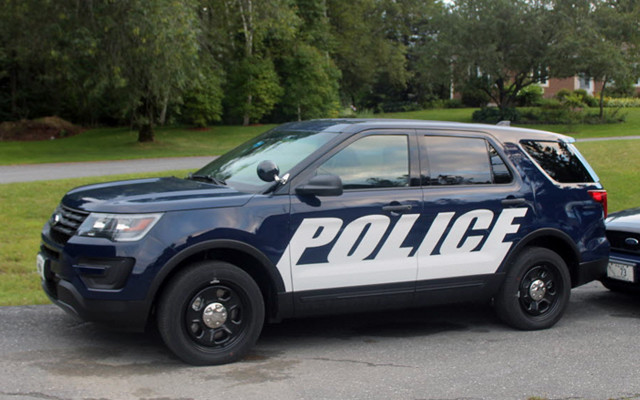 FKPD
Police cruiser for the Fort Kent Police Department. (Jessica Potila | SJVT/FhF)
Fort Kent man accused of stealing new truck from dealership
FORT KENT, Maine — Police arrested a Fort Kent man last week who they say stole a brand new truck worth more than $50,000 from a local car dealership.

An employee of Pelletier Ford in Fort Kent contacted the Fort Kent Police Department the morning of Aug. 20 to report that a black 2018 Ford F 250 was missing from the dealership lot.
Later that same Monday, Officer Connor Lapierre located the vehicle in the parking lot of the B and M apartment complex on West Main Street.
Lapierre investigated and arrested Jason Davenport, 45, a resident of the apartment complex, and charged him with theft.
Police reported that Davenport took the truck – valued at $55,580 retail — from the dealership on Sunday, Aug. 19.
Police also reported that Davenport had returned to the dealership Sunday and taken four tires. Lapierre later charged Davenport with a second count of theft for allegedly stealing the tires.
Davenport posted bail and is scheduled to appear to answer to the charges Monday, Oct. 1, at Fort Kent District Court.