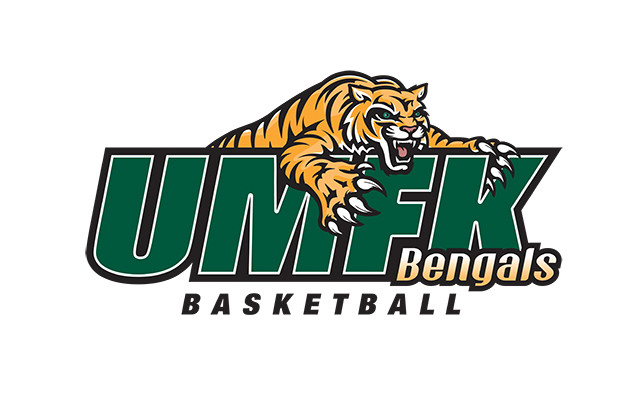 Bengals start season with five new recruits
FORT KENT, Maine — The University of Maine at Fort Kent head men's basketball coach, Tom Bird, has announced his recruiting class for the upcoming season.
Bird relied on old and new recruiting ground to add to a roster that ended the season with 23 wins and nine losses, and finished in the Final Four of the 2017-18 USCAA National Tournament. Bryce Gilbert, Mahlik Franklin, Jeremy Franklin, Chance Cole and Stephen Williams make up the 2018 recruiting class.
Piscataquis Community High School standout Bryce Gilbert, a 5-foot, 10-inch combo guard and Guilford native, put up outstanding numbers including 27.8 points per game, 9.8 rebounds per game and 4.5 assists per game to go along with 3 steals per game. Gilbert shot 59 percent from the floor to earn a first team All-League selection and a berth in the state tournament.
Bird noted, "We are excited to land one of the best young players in the state. We look forward to having Bryce join us as a freshman; we see him as being a player we can build around for the future."
Mahlik Franklin, a 6-foot, 3-inch wing player from Enosburg Falls, Vermont, led his team to a Vermont state boys basketball championship during his senior year. He will join his older brother, Jeremy, on the court for the Bengals this season. Jeremy Franklin is transferring from Vermont Technical College after taking two years off to serve in the U.S. Military overseas.
"We could not be happier that the Franklin brothers decided to join our program moving forward. Mahlik is an athletic wing player whose skill set fits in perfectly with what we want to do from a basketball standpoint. Jeremy is a natural born leader with strong character. They both will be welcome additions to our team," Bird said.
The Bengals will add two junior college transfer students from California in Chance Cole and Stephen Williams. Cole, of Lancaster, California, was a dynamic player for Pierce College in Woodland Hills, California, last season, with 17.8 points and 6.2 rebounds per game to go along with 2.1 assists per game to earn him a First Team All Western State-South Conference selection.
"Chance Cole is a superb slasher who has a tremendous ability to score the basketball. His versatility on the wing will allow him to make a huge impact on our team next season," noted Bird.
Stephen Williams, who played last season at Gavilan College in Gilroy, California, was part of an historic team coached by Dallas Jensen which amassed 24 wins and five losses after earning only four wins during the 2016-2017 season. Williams averaged 6 points, 5 rebounds and 5 assists per game last season and earned a Second Team All-Conference Selection in the Coast South Conference.
"Multiple coaches in the Coast South Conference told me Stephen Williams was the best defender in the conference. I also know that he sacrificed some personal statistics for the betterment of his team. Williams' maturity paired with his skills as a perimeter defender will be very valuable to our team," said Bird.
The Bengals will look to build on back-to-back seasons of 23 wins and Final Four finishes in the USCAA National Tournament.  
The coach said, "This is the most difficult schedule we have ever put together. Two NCAA D 1's, three D 2's and some top five nationally ranked NAIA teams will be a huge challenge for us, but should have us more than ready for the national tournament."
The Bengals will begin the season in Buffalo (Nov 2-4) for a three-game swing before making the trip to Liberty University (NCAA D1) for the Flames home opener on Nov. 8. The squad will fly to Atlanta, Georgia, and Florida over Thanksgiving for five games total. UMFK will travel to UMass Lowell in December and host seven home games throughout the year.