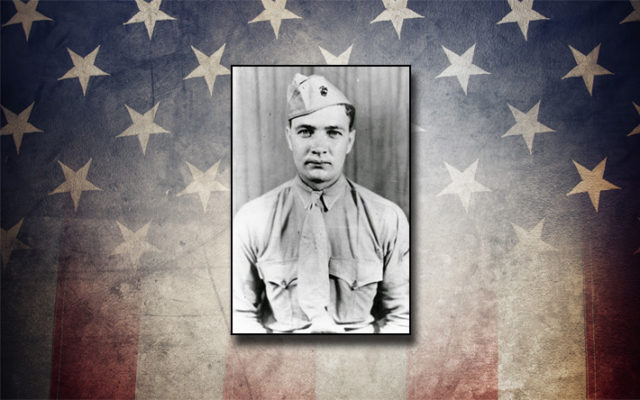 Maynard J. Pelletier (1922—2018)
MAYNARD J. PELLETIER,
UNITED STATES MARINE CORPS, 1945
PRESQUE ISLE and WOODLAND, Maine — Maynard J. Pelletier, 96, died on July 20, 2018, at Presque Isle Rehab and Nursing. He was born in Allagash, Maine, on January 8, 1922, the son of Thomas and Edith Pelletier.
He was employed with the State of Maine as a Game Warden for 34 years until his retirement in 1977. He served in the United States Marine Corps from 1943-1945 in the Pacific campaign during World War II. He married Nora Kelly in 1942.
Surviving are three sons, Dale Pelletier and his wife, Linda, of Fort Fairfield, Larry Pelletier of Tucson, AZ, and Michael Pelletier of Caribou; one daughter, Terry Murphy and her husband, John, of Fort Kent; as well as 10 grandchildren and eight great-grandchildren. Also, he is survived by two sisters, Albertine O'Leary of St. Francis, ME, and Arlene Belyea of Lancaster, PA. Mr. Pelletier was predeceased by his wife of 69 years, Nora, a son, John Pelletier, and a daughter, Dina Kelly.
No formal service is scheduled. A memorial gathering is being planned for summer of 2019. Friends and family who wish to contribute in Mr. Pelletier's memory may do so by making contributions to the Central Aroostook Humane Society, 26 Cross St, Presque Isle, ME 04769. Arrangements by Mockler Funeral Home.
www.mocklerfuneralhome.com