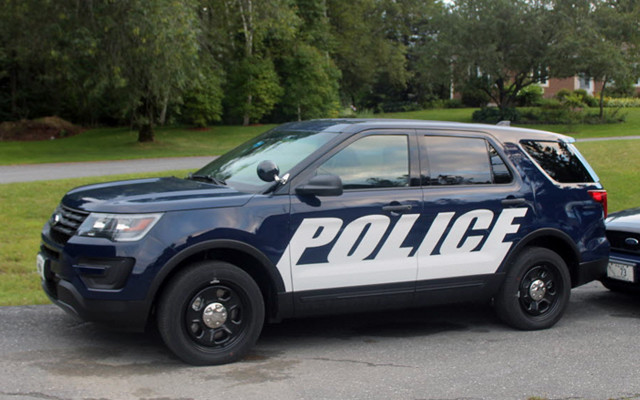 FKPD
Police cruiser for the Fort Kent Police Department. (Jessica Potila | SJVT/FhF)
Police arrest, charge Fort Kent man with terrorizing
FORT KENT, Maine — Police arrested a Fort Kent man after responding to a report of a disturbance at a home on Brookside Drive Thursday afternoon.
Police Chief Tom Pelletier, who responded to the 4:45 p.m. call with Officer Connor Lapierre, said they ended up arresting Adam Bouchard, 24, and charging him with terrorizing and violation of conditions of release.
Bouchard allegedly "made  threats with regard to the family home," Pelletier said Monday.
Police transported Bouchard to the Aroostook County Jail. A court date has not yet been set for Bouchard.