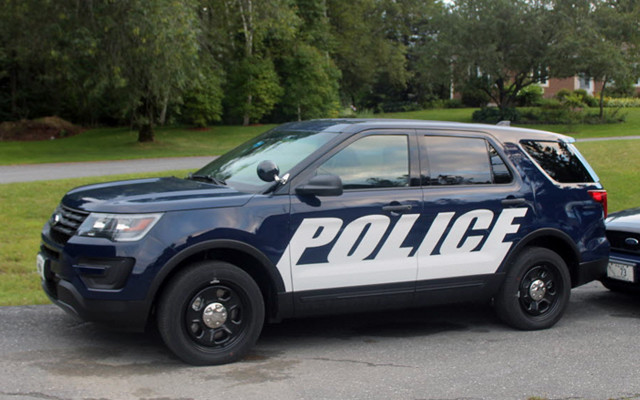 FKPD
Police cruiser for the Fort Kent Police Department. (Jessica Potila | SJVT/FhF)
Fort Kent police charge Connecticut man with domestic violence assault
FORT KENT, Maine — Police arrested and charged a Connecticut man following an incident which took place at the Brookside apartment complex in Fort Kent last week.

Sgt. Dalen Boucher and Officer Curtis Picard responded to two reports of a
disturbance at the apartment complex just after 5 p.m. on Wednesday, June 27.
The officers investigated and arrested Thomas Roche, 48, on a charge of domestic violence assault. Roche is accused of assaulting a female resident of the apartment complex.
He is scheduled to appear at Fort Kent District Court on Monday, Aug. 6.