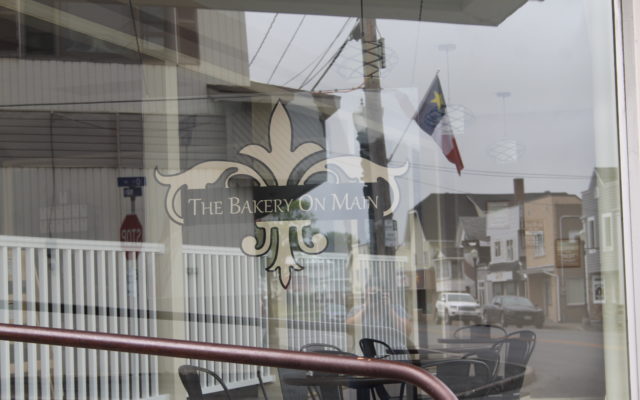 IMG_1913_23437526
The Bakery on Main opened June 27 and sold out of almost three days' worth of baked goods within their first few hours. (Morgan Mitchell)
Madawaska bakery opens with sellout
MADAWASKA, Maine — Cars lined all of Main Street Wednesday, June 27, during the soft opening of the Bakery on Main, where Lori and Gary Bouchard sold out of three days' worth of baked goods before the day was over.

"We thought we were prepared for three days, but we ran out of everything," Lori Bouchard said.
The bakery's menu includes cookies, scones, biscuits, baked eggs for sandwiches, and Red Devil Coffee, owned by Alan Susee of Fort Kent. Permanent staples will include various cookies, croissants and cinnamon rolls, as well as custom cakes and cupcakes. Bouchard says the bakery will eventually serve cheesecakes.
"We'll also have a lot of seasonal things, so people should come regularly and try something new," Bouchard said.
Bouchard worked in a bakery in Connecticut five years ago and has worked in the food industry most of her life. Moving to the St. John Valley seemed perfect, she said; her husband has family in Fort Kent.
"My husband did all the work on the building" she said. "I sit in here in the morning and say, 'I can't believe this is ours, it's so beautiful.'"
While Bouchard intended to offer soups and salads on opening day, the bakery was too busy keeping up with replenishing their baked goods displays. Bouchard says she'll probably hold off on a lunch menu until things settle down.
"We had way more people than we expected," she said. "It was supposed to just be a soft opening.
"At least everyone knows the cookies are always warm. They are literally coming out of the oven."
The Bakery on Main will be open from 6 a.m. until 3 p.m. Tuesday through Saturday.