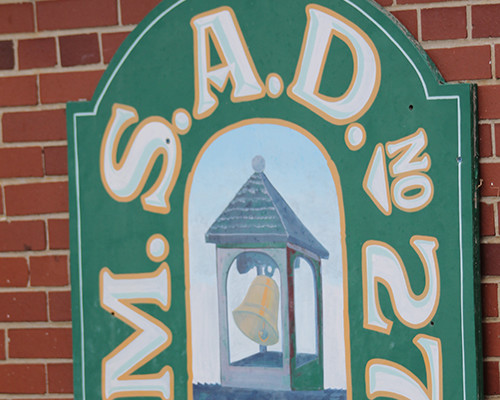 SAD 27 directors plan meeting, budget hearing June 4
FORT KENT, Maine — The 838th meeting of the directors of SAD 27 will meet Monday, June 4, in the Superintendent's Conference Room at 5:30 p.m. A budget hearing will take place at 6 p.m. in the gymnasium.
Citizens in the audience are invited to speak during public comment and/or on a topic that is introduced during the course of the meeting under New Business. Each citizen is to be limited to one presentation, per citizen, per topic, of not more than three minutes. Audience participation shall cease on a topic at such time as the chairman calls for board discussion.
The agenda follows.
CALL TO ORDER AND ROLL

ADJUSTMENTS TO THE AGENDA

APPROVAL OF MINUTES

835th Meeting, May 14, 2018

836th Meeting, May 21, 2018

837th Meeting, May 26, 2018

ITEMS FOR INFORMATION

Retirements:

Resignations:

Transfers:

New Hires:

Current Openings:

COMMENTS FROM THE PUBLIC
Public Comment will be entertained on specific business items prior to Board discussion of all new business except on items related to individual employment decisions.
NEW BUSINESS

Consider approving the Transfer of no more than 5% of budget between cost centers for the 2017-2018 (current year) budget.

School Year 2018-2019 board meeting dates

Set next meeting date and Time to sign the Computation of Votes and the Municipality Assessment (after the June 12 referendum)

Recess to conduct Budget Hearing (at 5:55 p.m.)

After the Budget Hearing: Sign the "Notice of Amounts Adopted" after the Budget Hearing

MOTION TO ADJOURN