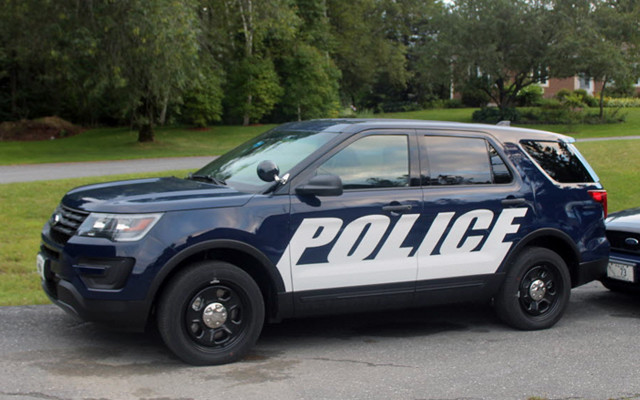 FKPD
Police cruiser for the Fort Kent Police Department. (Jessica Potila | SJVT/FhF)
Police arrest Fort Kent woman on multiple charges
FORT KENT, Maine — A local woman is facing multiple charges after police responded to a call Wednesday morning about a potentially intoxicated female at the Ameridial call center.
When he arrived at about 7:30 a.m., officer Connor Lapierre of the Fort Kent Police Department found Andrea Norris, 56, of Wallagrass in her late model Volvo in the parking lot of Ameridial. He reported that she initially refused to exit the vehicle or cooperate with him.
Lapierre determined that she had been operating the vehicle while under the influence and that she also had driven the Volvo into a fence at the McDonald's restaurant earlier that morning, according to police.
The officer ultimately arrested Norris and charged her with operating under the influence, failure to submit to arrest, and leaving the scene of a property damage accident.
Norris is scheduled to appear Monday, July 16, to answer to the charges at Fort Kent District Court.