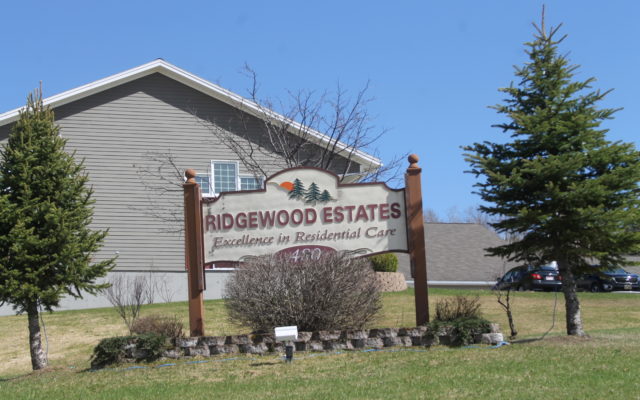 IMG_9074_23196500
Ridgewood Estates (Morgan Mitchell)
Madawaska woman, 84, killed when hit by vehicle in residential care parking lot
MADAWASKA, Maine — An 84-year-old Madawaska woman was struck and killed by a vehicle in the parking lot of Ridgewood Estates Friday afternoon.

Gloria Rouleau was walking behind a Ford transit vehicle modified for handicap accessibility that was registered to Ridgewood Estates when she was hit by the vehicle as it was backing up, according to police. The driver, Lisa Pelletier, 49, works for the 52-bed residential care facility.
"It was a very unfortunate accident," Madawaska Police Chief Ross DuBois said Monday.
He said he could not offer details about the accident which remains under investigation. The chief did say that there was no indication of alcohol use, but that blood samples were taken, which is routine with fatal accidents.
"It will take three weeks or longer to know more," the chief said, referring to the test results and to a report from an accident reconstruction expert.
According to an obituary submitted Monday, family members described Rouleau as "a devout Christian, [who] lived her life by helping others."
A Mass of Christian Burial will be celebrated at 10 a.m. Tuesday, May 15, at St. Thomas Aquinas Church in Madawaska. "In keeping with her wishes, there will be no visiting hours," states the obituary.
Online condolences are being accepted at www.lajoiefuneralhome.com.
Follow Morgan Mitchell on Twitter @TheMaineMorgan