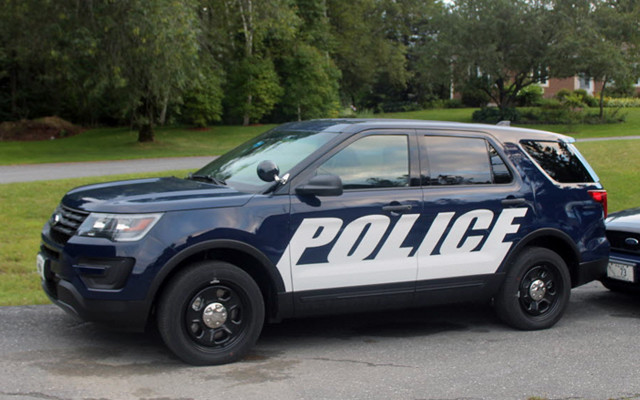 FKPD
Police cruiser for the Fort Kent Police Department. (Jessica Potila | SJVT/FhF)
Police arrest Fort Kent man on bail violation while investigating disturbance
FORT KENT, Maine — Police investigating a reported disturbance at a local apartment complex on Wednesday ended up arresting and charging a Fort Kent man with violating bail conditions.
Officer Connor Lapierre of the Fort Kent Police Department arrested Jason Faggiole, 35, at his apartment after responding to a disturbance call just after 8 a.m. Wednesday at the B and M Apartments on East Main Street.
Police had previously arrested and charged Faggiole with domestic assault for allegedly assaulting a 34-year-old St. Francis woman. Bail conditions upon his release on that charge prevented Faggiole from having any contact with the woman.
However, while responding to the disturbance call on Wednesday, Lapierre discovered the woman hiding in Faggiole's apartment, according to Fort Kent Police Chief Tom Pelletier.
Lapierre charged Faggiole with violation of conditions of release and police transported Faggiole to the Aroostook County Jail in Houlton.
Fort Kent officers returned to the apartment for further investigation assisted by members of the Maine State Police and the Aroostook County Sheriff's Office, according to Pelletier.
The police chief did not say what the officers were looking for but indicated that further charges against Faggiole are pending.
Faggiole is scheduled to appear Monday, June 4, in Fort Kent District Court.