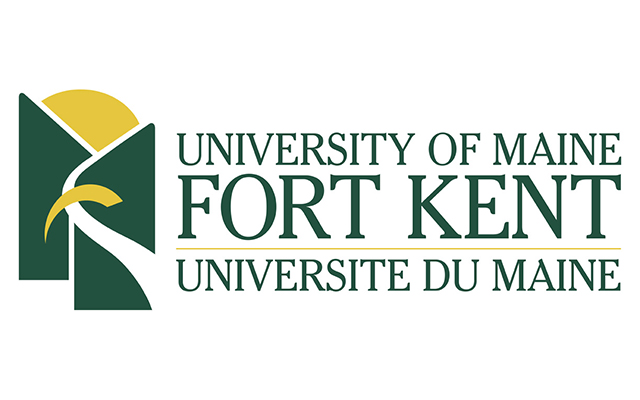 UMFK lists students on fall 2017 dean's list
FORT KENT, Maine — Dr. Steven Gammon, vice president for academic affairs at the University of Maine at Fort Kent, has announced that 290 full-time and 189 part-time students are named to the Dean's List for the fall 2017 semester.
"Every semester we a thrilled to share the list of students who have excelled in their academic endeavors. I am pleased to announce the students who have made the UMFK Dean's list. It is through persistence and dedication to learning that these students achieve this honor. All of us at UMFK are thankful to have these students be a part of our learning community," said Dr. Gammon
Students attaining the honor must be degree candidates, enrolled as a full-time student or a part-time student, and must maintain a 3.20 grade point average on a 4.0 scale for the semester with no grades below a "C."
UMFK, situated at the center of Acadian history and culture in Maine, is a vital resource to the St. John Valley communities.  The regional baccalaureate university within the University of Maine System serves more than 1,300 students.
The community of Fort Kent has a population of more than 4,000 and is situated in the St. John River Valley. The people of the valley are largely descended from the French-Acadians and French-Canadians.
FULL-TIME DEAN'S LIST
U.S. STUDENTS
NORTH POLE, AK, Johanna Ellis. NORCO, CA, Raiza Ortega. ORLAND, CA, Justine McCorkle. RANCHO CORDOVA, CA, Alyssa Ybarra. REDDING, CA, Haley West. REDLANDS, CA, Ryane McDevitt. RICHMOND, CA, Bobby Syvanthong. SAN DIEGO, CA, Holly Smith. SAN RAMON, CA, Erica Guo and Xiang Tan. THOUSAND PALMS, CA, Anna Kleckerova. TRACY, CA, Peace Agunanne. Iheanyichi Nwankwo. UNION CITY, CA, Alexandria Sanchez Moral.
WINCHESTER, CA, Andrew Fletcher. LEBANON, CT, Daniel Dudar. DELTONA, FL, Madison Fenner. TAMPA, FL, Felicia Mensah. ATLANTA, GA, Sarah Naenge. PEARL CITY, HI, Payton Spragling. CONCORD, MA, ack Maloney. NORTH ANDOVER, MA, Jacob Pliskaner. BETHLEHEM, NH, Calyn Brown. CHESTER, NH, Mitchell Decker. CONCORD, NH, Alexa Silakka. BLOOMFIELD, NY, John Babcock. BROOKLYN, NY, Benedine Ndukwe. OVID, NY, Bree Minges. QUEENSBURY, NY, John Countryman.
SCOTIA, NY, Matthew Forshey. PARMA, OH, Kevaughn Blake. JUNCTION CITY, OR, Samantha Jackson. TUALATIN, OR, Brendan Wallace. BARRINGTON, RI, Klein Misiurski. CUMERLAND, RI, Ashley Bricault. ARLINGTON, TX, Njukam Loveline. COPPELL, TX, Cecilia Efuetlacha. HUMBLE, TX, Savana Jankowski. FAIRFAX, VT, Evan Michaud. MILTON, VT, Curt Westbay. NORTH HERO, VT, Lance Douglas. PLAINFIELD, VT, Kaitlyn Farnham. WILLISTON, VT, Andrew Boutin. OLYMPIA, WA, Ami Maxwell. WESTPORT, WA, Carissa Pelletier.
MAINE STUDENTS – ST. JOHN VALLEY:
EAGLE LAKE, Nicole Pinette. FORT KENT, Joshua Anderson, Duane Belanger, Trevor Bouchard, Megan Brown, Steffany Caron, Cody Chapa, Jennifer Cudjoe, Austin Cyr, Michelle Cyr, Julianna Dami, Keanna Daniels, Liam Daniels, Cameika Davis , Trudy Delong, Dara Dionne, Katelyn Dougherty, Lea Freeman, Kasey Freston, Adriana Gutierrez, Jonathan Haley, Odean Irons, Max Jandreau, Parker Jandreau, Ariel Jeffers, Tasha Jeffers, Shalini Jetley, Jenacie Klinger, Subechhya Koirala, Arianne Kryskow, Alex Levesque, Sarah Locke, Vanessa Lopez-Garcia, Jessica Madore, Shane Morin, Jade Nadeau, Kristen Nash, David Paradis, Danielle Pelletier, MacKenzie Pitre, Nicolas Rivera, Katelyn Roy, Kimoya Samuels, Mackenzie Saucier, Keianna Sirois, Sherifatu Sumaila, Andy Theriault, Brandon Theriault, Jacob Theriault, Libby Theriault, Kristine Thibodeau, Katelin Voisine, Tedd Walther, Jarid Walton, Megan Wardwell, Alexander Warner, Yehui Yang and Donald Young.
FRENCHVILLE, Kimberly Blanchette, Courtney Brooks, Alicia Daigle, Annie Ouellette, Vanesa Pelletier and Brandon Thibeault. GRAND ISLE, Katelyn Beaulieu. MADAWASKA, Ashleigh Bonar, Kyle Dionne, Joseph Gendreau, Lory Guerrette, Mariah Hebert, France McDermott, Janelle McGee, Brooke Morneault, Alexandra Ruest and Sesie Stevens. NEW CANADA, Megan Blanchette. ST. AGATHA, Melana Marquis and Alexander Zetterman.
ST. DAVID, Holly Dionne, Emily Dumond, Lucas Gendreau, Katie Hebert and Amy Shaw. ST. JOHN PLANTATION, Meagan Pelletier and Markus White. SINCLAIR, Jacob Smart. VAN BUREN, Felisha Bouchard and Andre Rossignol. WALLAGRASS, Samantha Beaulieu, Tyler Desjardins and Taylor Roy.
MAINE STUDENTS – AROOSTOOK COUNTY
ASHLAND, Wyatt Condon and Savannah Flint. BRIDGEWATER, Molly Anthony. CARIBOU, Madison Doucette, Keith Draper, Caitlyn Durant, Audra Fitzherbert, Mason Huck, Anthony Jean, Barbara Quarmyne, Tyler Raymond and Michelle Roy. CONNOR TOWNSHIP, Brittnie Hodsdon. EASTON, Samantha Fuller, Barret Jewell and Chelsey White. FORT FAIRFIELD, Liane Norsworthy and Sarah Watt.
HODGDON, Samantha Williams. HOULTON, Sage Blake, Seth Brown, Kaitlyn Condon, Casey Gove, Seth Hannigan and Brooke Howland. ISLAND FALLS, Victoria Hanson. LINNEUS, Jessica Michaud. LITTLETON, Jonathan Buza and Mikayla Fitzpatrick. MAPLETON, Mandy Graham. NASHVILLE PLANTATION, Alexander Gillis. PATTEN, Lucas Anderson and Caleb Cullen. PORTAGE, Lyle Soetaert-Beaulier.
PRESQUE ISLE, Jessica Baldwin, Benjamin Costello , Sara Gilson, Krystal Kingsbury, Bailee Robichaud, Caitlyn Roix, Courtney Ruest and Jennifer Waltman. SHERMAN, Megan Cole. STOCKHOLM, Bryce Coffin. WASHBURN, Brittany Corey. WESTFIELD, Kacey Hammond. WOODLAND, Hunter Millard.
STUDENTS FROM ELSEWHERE IN MAINE
AMHERST, Katie Ferrill. AUBURN, Andrea Hamel and Michelle Miller. AUGUSTA, Hannah Ainslie, Courtney Cook, Courtney Porter and Samantha Rhoten. BANGOR, Charity Fusco, Cristie Gallagher and Rebecca Niles. BAR HARBOR, Haleigh Smith. BERWICK, Kathryn Hayes and Anna Luke. BETHEL, Luke Mason. BIDDEFORD, Katelyn Troegner. BOWDOIN, Rebecca Brown. BREWER, Kala Grant and Kathryn Jakubowski. BROOKSVILLE, Jasmine McDonald. BROWNVILLE, Lauren Worster.
BRUNSWICK, Emily Austin and Alexandra Lynch. BUCKSPORT, Megan Greenlaw. CARMEL, Alyssa Smith. CARRABASSETT VALLEY, Hope Wilson. CUMBERLAND CENTER, Leslie Budd. EAST MILLINOCKET, Olivia Marston. EDDINGTON, Emma Reynolds. ELLSWORTH, Torri Bray. ETNA, Sarah Manzo. GORHAM, Justin Kemp. HAMPDEN, Courtney Cyr. HARPSWELL, Samantha Morrell. HARTLAND, Siiri Mahonen. HERMON, Logan Trembley.
HOLDEN, Maddison Arnold. HUDSON, Makayla Boudreau and Karina MacLean. LAKEVILLE, Shane Averill. LEEDS, Nicholas Whitmore. LEWISTON, Shayla Pontbriand, Shannon Van Dyke and Ryan Veilleux. LIMERICK, Jane Pettit. LINCOLN, Elise Arnold. LINCOLNVILLE, Elena Nechepurenko. LITCHFIELD, Brooke Gallagher. LIVERMORE FALLS, Caleb Hollatz and Adam Wilcox. MACHIASPORT, Dawna Cservak. MADISON, Kaitlin Difrancia. MATTAWAMKEAG, Katrina Kinkead. MILFORD, Sara Bickford.
MILLINOCKET, Tia Daigle, Molly Elwell, Jessicca Girsa and Carrie Lyons. MILO, Destiny Ray. NORTH BERWICK, Caleb Lewis. NORTH MONMOUTH, Alexander Trask. MOUNT VERNON, Nicole Cyr. NEW VINEYARD, Shawnee Ellis. NORRIDGEWOCK, Michael Pakulski. NORWAY, Louanne Rainey. ORONO, Elizabeth Hardison. PERRY, Megan Patterson. PHILLIPS, Lyndsay Beane. PITTSTON, Thomas Newell. PORTLAND, Michael Davis, Horry Nkeshimana and Kasey Pelletier. SEARSPORT, Kyle Blake.
SIDNEY, Kai Smith. SKOWHEGAN, Kamden Brown and Amanda Johnson. SOUTH BERWICK, Molly McManus. SOUTH CHINA, Baileigh Gosselin. SOUTH PORTLAND, Andre Forrester and Elise Martin. SOUTHPORT, Tara Cunningham. STETSON, Morgan Crocker. VASSALBORO, Emily Manocchio, Elizabeth Turner and Isaac White. WATERVILLE, Ryan Donovan. WAYNE, Alice Berry. WHITEFIELD, Jenna Ibbitson. WHITNEYVILLE, Angela Dowling. WINDHAM, Jennifer Pierce. WINDSOR, Jessica Rollins. WINN, Nicole MacDougall.
STUDENTS FROM CANADA
CALGARY, ALBERTA, Tolulope Oyeniyi. HALIFAX, NOVA SCOTIA, Grace MacKenzie. DELHI, ONTARIO, Kendra Freund.
INTERNATIONAL STUDENTS
GUAYAQUIL, EQUADOR, Ericka Garino. PORT ANTONIO, JAMAICA, Glenroy Osbourne. ST. ELIZABETH, JAMAICA, Miguel Barnaby. EDINBURGH, SCOTLAND, Lewis Cockburn. GAUTENG, SOUTH AFRICA, Ryan Merckel. EL MASNOU, SPAIN, Carlos Crusat Lopez. CARONI, TRINIDAD & TOBAGO, Joash Romain and Romario Romain. NOTTINGHAM, UNITED KINGDOM, Oluwatoyosi Arogbo. CHERNIVTSI, UKRAINE, Oksana Hryniuk. ODESSA, UKRAINE, Kateryna Vaypan.
PART-TIME DEAN'S LIST
U.S. STUDENTS
LOS ANGELES, CA, Shannon Seegmiller-Weathersby. ORLANDO, FL, Rachael Robinson. SAINT PETERSBURG, FL, Stella Dion. LEXINTON, KY, Hampton Vaughan. BOSTON, MA, Timothy Boyle. BABYLON, NY, Alicia Barron. LAS VEGAS, NV, William Cravath. MOSELEY, VA, James Lynn. SEATTLE, WA, Brandi Smith.
MAINE STATE – ST. JOHN VALLEY
ALLAGASH, Shelby Taggett. EAGLE LAKE, Michael DeLena and Donna Twombly. FORT KENT, Samantha Boucher, Samuel Enerva, Justin Freeman, Kristie Gagnon, Connor Lapierre, Rebecca Martin, Amee Michaud, Rebecca Michaud, Danielle Ouellette, Joey Ouellette, Ashlie Palmieri, Vanessa Petti, Mikeala Risch, Lynette Sirois and Sarah Stern. FRENCHVILLE, Arika Roy. MADAWASKA, Mark Baxter, Terri Baxter, Elizabeth Beaulieu, Crystal Berube, Joseph Levesque and Caroline Worcester.
MAINE STATE – AROOSTOOK COUNTY:
ASHLAND, Cassidy Ouellette. CARIBOU, Vicky Ouellette and Cheryl Tarr. CASTLE HILL, Lynnelle Foster. EASTON, Danielle Dudley. FORT FAIRFIELD, Lori Bishop, Shelley Brooks and Stephanie Dame. HOULTON, Robin Boyer-Simas. ISLAND FALLS, Jiaying Lu. MAPLETON, Kayla Buck. MARS HILL, TuckerAlison Fletcher and Charlotte Grass. OAKFIELD, Brooke Lilley. OXBOW, Christina Stadig. PERHAM, Matthew McCarty. PRESQUE ISLE, Amanda Elvers, Lindsey Michaud and Kim White.
MAINE STATE – NOT AROOSTOOK COUNTY
ADDISON, Jennifer Stubbs. ALBANY TOWNSHIP, Karen White. ARROWSIC, Dawn Thibeault. ATHENS, Jaime Avery. AUBURN, Samantha Wenzel. AUGUSTA, Molly Daniel, Sara Ferland, Abigail Naborowsky and Hue Tran. BANGOR, Elaina Ashmore, Dora Brown, Marissa Ellis, Diane Gumprecht, John Hasselmann, Kortnee-Ann Hasselman, Catherine Schureman and Sheri Tarr. BATH, Tammy Neptune and Cheryl Nice. BELFAST, Duncan Kithinji. BELGRADE, Rebecca Day. BIDDEFORD, Donna Masi.
BLUE HILL, Cedar Slagle. BOOTHBAY, Kathleen Fitch. BRADLEY, Kelsey Gifford. BREWER, Amber Ushakumari. BRIDGTON, Markie Casagrande. BROWNVILLE, Mary Watters. BRUNSWICK, Chad Ceccarini, Jennifer Girardin, Caitlin Hayward, Haley Rousseau, Michelle Rudgers and Katherine Staples. CALAIS, Royann Lozier. CARMEL, Dawn Plourde. CASCO, Jennifer Bussiere. CLINTON, Joy Lessard Lozier. COLUMBIA, Kristina Bailey. DEDHAM, Lorraine Lugdon. DOVER FOXCROFT, Michele Cole. FAIRFIELD, Heather Barnes. FARMINGDALE, Jessica Blake and Emily Gilman.
FREEPORT, Kathleen Dougherty. GARDINER, Katherine Stratton. GLENBURN, Jessica Taylor. GORHAM, Aaron Padula and Jennifer Schleh. GRAY, Hannah Goss and Chad Kelsey. GREENVILLE JUNCTION, Tricia Sherman. HAMPDEN, Jessica Burbine, Casey Hudson, Linda Marsh and Elizabeth Pedersen. HARPSWELL, Danielle Overmiller. HERMON, Roberta Vachon. HERSEY, Hannah Streinz. HUDSON, Marjorie Turner and Judith Whitmore. INDIAN ISLAND, Margaret King and Sherri Mitchell. JAY, Amanda Czarnecki. KENNEBUNK, Heather Mathews.
LEVANT, Erika Wentworth. LEWISTON, Candace Bickford, Kayla Fogg and Amanda Stewart. LIMINGTON, Brittany Pelletier. LITTLETON, Destiny Prosser. LIVERMORE FALLS, Crystal Roix and Katherine Rollins. MADISON, JaNeal Peck. MEDFORD, Susan McKinley. MILFORD, Jaime Guerrette. MOUNT DESERT, Joyce MacIntosh. NAPLES, Abigail Craffey. NEWPORT, Crystle Eldridge. NORRIDGEWOCK, Mary Elizabeth Brown, Susan Crowley and Danielle Libby.
NORTH ANSON, Frances Caron. NORTH WATERBORO, Eric Jackson. OLD TOWN, Kathryn Webber. ORONO, Brooke Snide and Jayme Titus.
ORRINGTON, Sarah Stitham. PALMYRA, Carrie Preble and Lorna Rowe. PERU, Adriarna Ross. PITTSFIELD, Ashley Alton. Michelle Batchelder and Tina Murray. PITTSTON, Carla Ahearn and Mariah Basinger. PORTLAND, Ruth Majka. RAYMOND, Jennifer Britting. REED PLANTATION, Kimberly Cushman. RICHMOND, Ann Weber. RUMFORD, Simon Elks. SAINT ALBANS, Kristie Price. SEBAGO, Danielle O'Connor. SEBEC, Devon Malay. SIDNEY, Ashley Pottle. SKOWHEGAN, Kimberley Marr. SOMERVILLE, Angel Mayo. SOUTH BERWICK, Jennifer Burnett. SOUTH CHINA, Samantha Bachelder, Sarah Basham and Darcie Reed.
SPRINGVALE, Erica Anderson. SULLIVAN, Jessie Daley. THOMASTON, Amy Beckett and Tara Murray. THORNDIKE, Tisha Clark. TRESCOTT TOWNSHIP, Stephanie Lavigne. UNITY, Desirae Hubbard. VEAZIE, Stacey Smart. VIENNA, Ashley Smart. WARREN, Kimberly Reed. WATERFORD, Jenefer Timm. WATERVILLE, Jody Goodwin, Katherine Pelotte and Brittney Prescott. WELLS, Amy Humphrey and Sharon Plucker. WEST BATH, Ashleigh Elwell. WEST CUMBERLAND, Elise Hodgetts. WHITEFIELD, Virginia Campbell. WINDHAM, Carrie Kennedy and Monica Martinez. WINSLOW, Ryan-Marie Willette. YARMOUTH, Kaylen Randall. YORK, Siobhan Mantell.
CANADA
BEAVER HARBOUR, NB, Kimberly Stuart.