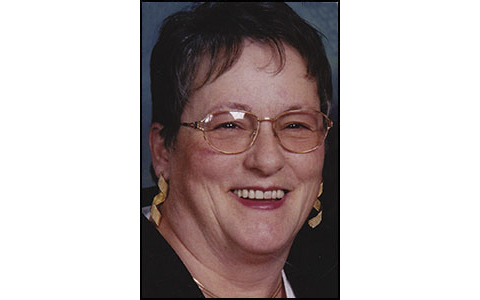 Murielle Gendreau (1941—2018)
GRAND ISLE, Maine — Murielle Gendreau, 77, passed away on March 27, 2018, at a Caribou Health Care facility, surrounded by her family. She was born in Saint-Juste-du-Lac, Quebec, on February 11, 1941, a daughter of the late Augustin and Georgette (Pinette) Michaud.
Murielle loved to cook for family and friends and also enjoyed painting. Murielle is survived by her loving husband, James, of 45 years; three children, Renald Bouchard of Littleton, NH, Gille Bouchard and his wife, Nancy, of Beverly, MA, and Lise Bouchard of Grand Isle; four grandchildren, Jason, Joshua, Gabrielle, and Matthew; and one great-grandchild, Taeya; nine brothers and sisters, and many nieces and nephews.
A Mass of Christian Burial was celebrated at 10 a.m. on Monday, April 2, 2018, at the St. Gerard Church in Grand Isle. Family and Friends called at the Church from 9-9:45 on the morning of the service. Arrangements have been entrusted to Lajoie Funeral Home. For online condolences, please visit www.lajoiefuneralhome.com