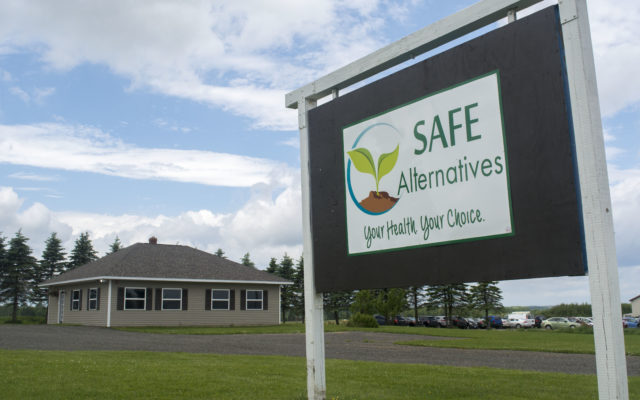 42994881_H20673928
Safe Alternatives, a medical marijuana dispensary, opened in Caribou on June 9. The facility will hold a grand opening on Sept. 9. Safe Alternatives is the only medical marijuana dispensary in Aroostook County. (Christopher Bouchard | Aroostook Republican)
Maine tries again to enact major overhaul of medical marijuana rules
AUGUSTA, Maine — A legislative panel recommended a sweeping overhaul of Maine's medical marijuana program on Wednesday that would allow six new dispensaries above the eight in current law and end the cap on them completely in 2021.
The proposal endorsed by the Legislature's Health and Human Services Committee would be the most major overhaul of the medical program since it was established by Maine voters in 2009 but has shrunk since the state's legalization of recreational marijuana in 2016.
Now, Mainers with a doctor's certification to use marijuana to treat certain conditions or symptoms can buy medical marijuana at eight state-licensed marijuana dispensaries, through individual caregivers allowed to serve five patients or grow marijuana for their own consumption.
But Maine's program has constantly struggled with the regulatory balance between dispensaries and the state's roughly 3,000 caregivers, who often escape state scrutiny after they're up and running because they often grow in home facilities spread out across the state.
The Fiddlehead Focus / St. John Valley Times is pleased to feature content from our sister company, Bangor Daily News. To read the rest of "Maine tries again to enact major overhaul of medical marijuana rules," an article by contributing Bangor Daily News staff writer Michael Shepherd, please follow this link to the BDN online.