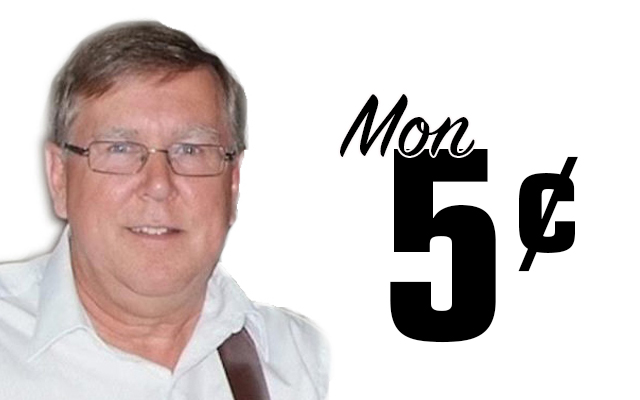 Tastes change
Ont parlais l'autre jour des chôses que nos parents pi grandparents mangais que nous autres ont mangerais quissement jamais d'la vie. Comme: des pattes de cochons. Y dois pas avoir grand viande la dans a part que du lard pi d'la tiraille (gristle). Comme: des pattes de poules. J'connais quelqu'un qui aime ça pi qui va en achêter d'un restaurant chinois a Edmundston. Y dit qu'y fait bouillir ça pi c'est bon. Yeah, OK, j'ma t'craire, mais j'en veut pas, merci pareil. Pi mon pére mangais des gros morceaux d'lard dans ses bines. Ewwww! 
Le chemin des Acadiens
Un défunt cousin qu'étais dans les 80 me disais que les vieux de Saint-Arsène pi Cacouna appelais la route entre Rimouski pi Rivière-du-Loup "Le chemin des Acadiens." Ca l'aire comme si beaucoup d'Acadiens qui s'avais sauvé de la Déportation passais la pour s'rendre ailleurs au Québec. Mes ancêtres Doucette devais être la dans en cause qu'y sont allé a Kamouraska. Y on partis de Port Royale après avois vis la pour cinq genérations — a peut près 150 ans. J'peut pas m'imaginer cosse qu'ils ont passé a travers pour survivre pi après ça venir par icitte. J'les admires beaucoup.
Les Acadiens pi les Autochtones
Une famille Acadienne arrive a Cacouna a pied au début d'l'hiver après s'avoir sauvé de la Deportation. Y trouve une maison vide pi y s'installe la pour l'hiver. Au printemps une famille Malecite revienne a leur maison. Y onvais été passer l'hiver au sud, probablement au Maine. Anyway, les Malecites ont aidé aux Acadiens a s'installé dans la région de Cacouna. Les Acadiens sont toujours accordé avec les Autochtones (Native Americans).
P'tit Jean (Chapitre 8)
Le p'tit poisson laite pi toute ratatiné que P'tit Jean avais pêché étais vraiment le vieux magicien. Pi y étais pas content pantoute. "T'as gagné aujourd'hui, mon p'tit snoro, mais tu gagneras pas demain," gronde le vieux magicien avant de disparâitre. P'tit Jean retourne a l'étable pi y conte ça a Gros Gris en riant. Gros Gris dit, "Demain tu ira au vergé pi tu trouvera le plus beau abre de pomme que t'as jamais vu. Tu grimperas dans l'toppe de l'abre pi tu va trouver une p'tite pommette laite pi toute ratatiné. Tu prendera ton couteau pi tu l'épluchera." P'tit Jean part a rire pi y dit, "Okay-dokey." (Ca va tu marcher encore c'ta trique la? Réponse le mois prochain.)
Don Levesque is a Grand Isle native who worked in community journalism for almost 35 years. He was the publisher and editor of the St.. John Valley Times for 15 years prior to retiring in 2010. He wrote a weekly newspaper column, called Mon 5¢, in the Valley Times for more than 20 years. He has been inducted into the Maine Journalism Hall of Fame and the Maine Franco-American Hall of Fame.