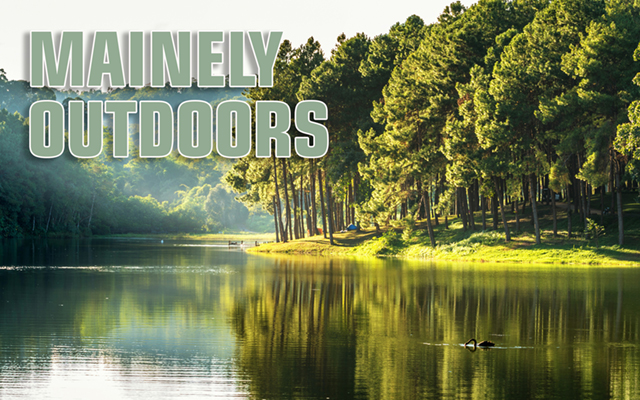 Amazing technology abounds in new shotguns
Like a lot of Aroostook outdoorsmen, I tend to spend a lot more time indoors during the winter months. I make the best of it by catching up on reading, loading shells, tying flies and building or repairing rods. It seems there's a lot more time for thinking as well. OK, to be fair, a lot of it is reminiscing and daydreaming, but once in a while an idea will really make me shake my head.

Among my cold weather hobbies and pastimes, I do a bit of firearm care and maintenance as well. It was during a shotgun cleaning binge last week when it really dawned on me how firearm technology has evolved over the last 50 years. As a youngster, I shot my Dad's .22, then got a second hand, single shot .410 as a gift and traded that a few years later for a break action Stevens, single shot .22 magnum over a 20 gauge magnum.
I purchased my very first new gun when I was 16 years old from Fenderson's Hardware in Mars Hill in the mid 1960s. Back then small town hardware stores carried everything from soup to nuts, and most had a fairly wide selection of fishing gear, guns and ammo.
My prize was a Remington 1100 magnum; the deep blue, almost black 30-inch vent ribbed barrel and beautifully grained wood stock and forearm was and is a piece of art to me. More or less retired for a dozen years, that pretty but lethal scattergun accounted for hundreds of partridge, pheasant, woodcock and over 1,000 ducks.
Admiring the aging 1100 after cleaning, I set it into the gun rack next to my 2-year-old Browning Wicked Wings A5 and 5-year-old Benelli Super Black Eagle. That's when a figuratively huge light bulb went on over my head and it struck me that right there at arm's length sat a half century of amazing advancement. The most obvious innovation was a full camo finish over the entire new models. Not only does this dipping application eliminate any glare or flash that might flare waterfowl, it offers added protection to the gun finish from light bumps and rubs, and most of all, the coating reduces, almost eliminates, chance of rust.
Browning and Benelli also use a sprayed-on finish called Cerakote for receivers and barrels as well as some internal mechanisms to resist rust and scratches. Another major modification to shotguns has been the switch from wood to synthetic material for stocks and forearms. Not only is the fiberglass and plastic based material more scuff and dent resistant, it's not affected by water, rain, or snow like wood products — a very big asset for waterfowler shooters who are always around water or out in wet weather.
Once a wooden stock is cut, carved and finished, that's the final version for a specific shotgun. Most new synthetic stocked shotguns come with a set of shims and spacers to allow changes in length and angle of the stock so it can be adjusted to fit various body sizes and arm lengths as well as the thickness of clothing layers depending on warm or cold weather shooting situations.
On this same subject, hunters want lighter guns but desire to keep shooting heavier loads. Gun manufacturers have developed better gas operated and inertia operated systems to reduce recoil as well as integrating shock-absorbing mechanisms into gun stocks and recoil pads. Developing these recoil reduction features while maintaining non-jamming shell cycling function is no small accomplishment.
Changeable choke tubes that allow shooters to quickly switch a shotgun pattern and range to provide the most lethal pellet charge were a fabulous innovation. Shotgun barrels used to be built with a certain choke at the muzzle, but in less than a minute the modern version can be changed from a full choke long range goose gun to a close range wide pattern for the skeet range. Most shotguns come with at least three interchangeable choke tubes and there are a wide variety of aftermarket options from extended turkey chokes to flush mount tubes yielding unique patterns such as light modified or improved modified.
Newer models of semi-auto shotguns offer as close to a "one gun does it all" option as shooters are likely to find, but the convenience comes at no small cost. A new Browning A5 or Benelli Super Black Eagle retail in the $1,500 to $2,000 range depending on the model, but like most other modern technology, the best isn't cheap. Still, my aging but still handsome Remington from 50 years ago will always hold a special place in my heart, my memories and my gun cabinet. It just has a couple of younger relatives to keep it company.