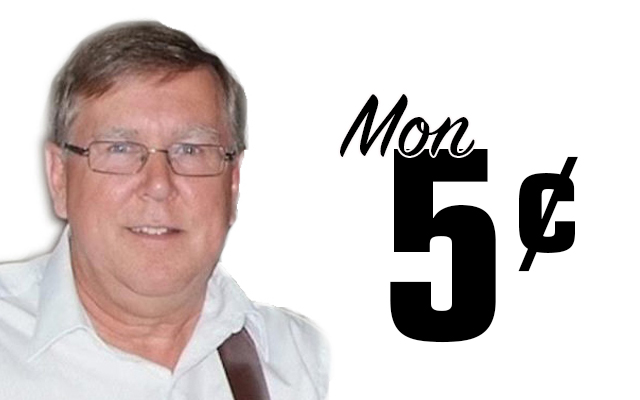 On est pas mal special
Non nom
A few columns ago, I told you about my cousins who each went by their second name, not their first. Well, guess what: Su mon birth certificate j'm'appel Joseph Donald. J'ai probablement été nommé pour mon pepére Levesque. Mais j'ai toujours été appelé Don. So, ça l'aire que ma mére a faite comme son plus vieux frére pi a décidé que je r'semblais plusse a un Don q'un Joseph. So, shu comme mes cousins pi cousines d'Auburn, after all.

L'humour avant la télévision
Voici une vielle dévinette que mon pére aimais: Dix corneilles assis sur une branche. J' prend mon fusil pi j'en tire une. Combien de corneilles reste sur la branche? demandais mon pére. Neuf, j' répondais fièrement. Non, disais mon pére, en riant. Y en reste pu. Les autres sont toutes partis quand ils ont entendu le coup de fusil. C'étais l'humour avant la télévision pi c'étais pas si mal, tu sais.
Petit Chaperont Rouge
J'appris a travert de notre recherist favouris, Guy Dubay, que Little Red Riding Hood étais originalement en français et après ça traduit en anglais. Il a été écrit par Charles Perreault  (1628-1703) et appelé, "Le petit chaperon Rouge." Non, mais, nous, les Français, ont est pas mal spécial, you know.
P'tit Jean (Chapitre 7)
Le joual Gros Gris avais dit a P'tit Jean que l'vieux magicien voulais jouer a cachette. Comme de faite, le lendemain matin le vieux magicien dit a P'tit Jean, "Aujourd'hui ont joue a cachette. C'est toué qui compte jusqu'a 100!" Pi l'vieux disparait. Gros Gris dit, "Va pi coupe toué un bout d'branche pi va pêcher dans l'pasdoux la bas. Quand tu poigneras une p'tit poisson laite, toute ratatinné, prend ton couteau pi commence a l'arranger." P'tit Jean compte jusqu'a cent. Pi y va pi y s'coupe un bout d'branche pi y commence a pêcher. Y poignais du beau possion, gros pi en très bonne santé. Mais, la, tous d'un coup y poigne un p'tit poisson laite, toute ratatinné. P'tit Jean prend sont couteau pi y commence pour l'arranger. POUF! C'tais l'vieux magicien! Pi y étais pas content du tous! (OMG, j'ai hâte au mois qui vien pour vous dire s'qu'est arrivé next.)
Don Levesque is a Grand Isle native who worked in community journalism for almost 35 years. He was the publisher and editor of the St.. John Valley Times for 15 years prior to retiring in 2010. He wrote a weekly newspaper column, called Mon 5¢, in the Valley Times for more than 20 years. He has been inducted into the Maine Journalism Hall of Fame and the Maine Franco-American Hall of Fame.