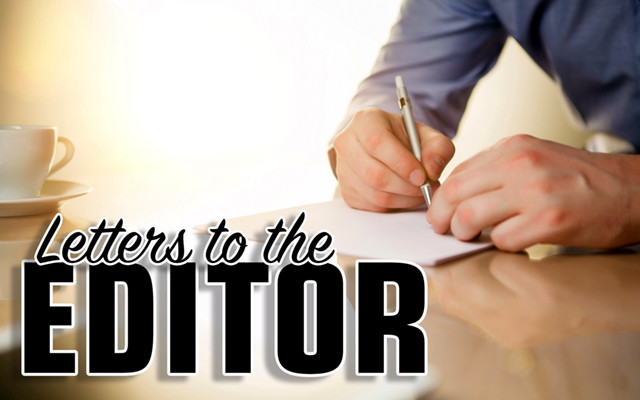 Confederate, Nazi flags nothing but symbols of hate
To the editor:
In grammar school I learned of two great wars: The Civil War and the Second World War.

The Civil War took place in 1860-65. The conflict was between the northern and southern states. The United States wanted to end the barbaric practice of slavery while the southern states didn't. The north flew the Stars and Stripes while the southern states flew the confederate flag. The north wanted to unite the states while the south wanted to secede and save slavery. So they fought. The south lost, and so did their flag of hate. 600,000-plus died combined fighting this conflict.
The Second World War took place almost 100 years later, 1940-45. Germany, flying the Nazi flag, wanted to rule the world and make it all white. The United States differed and so joined Europe in ridding the world of this evil monstrosity. In the end Germany was defeated with an estimated 56.4 million dead worldwide before it was all over.
In both these wars the flag left flying in the end was the Stars and Stripes. The confederate and Nazi flags were delegated into the dustbins of history where they should have been left to rot never to be remembered.
Yet here we are today, both flags being flown in white racist (KKK and Nazi) rallies and parades, the hate being shown quite exuberantly. Last Aug 17, 2017, in Charlottesville South Carolina, at a White Nationalist rally, a white racist member drove his car into a crowd killing one and injuring a score of others. They were flying the confederate and Nazi flags. (recent letter writer, Mr. Crean claims as his heritage the confederate flag. Who, with any sense of moral empathy, would want to embrace as their heritage the disgusting history of human slavery?)
This is a no-brainer. The American flag is the Stars and Stripes. It is not the confederate or the Nazi flags. The first signifies what America is all about, Democracy, while the confederate and Nazi flags symbolize what they are all about; symbols of hate, racism and fear.
I have a challenge for Mr. Crean. Since he wants a dialogue, I would like to know how he would integrate the following into a racist confederate and Nazi flag waving world: African Americans, Mexicans, Muslims, LGBT, Jews, Chinese, Native Americans, non-whites, immigrants, feminists. I await his response with bated breath.
James P. Chasse
Saint Agatha