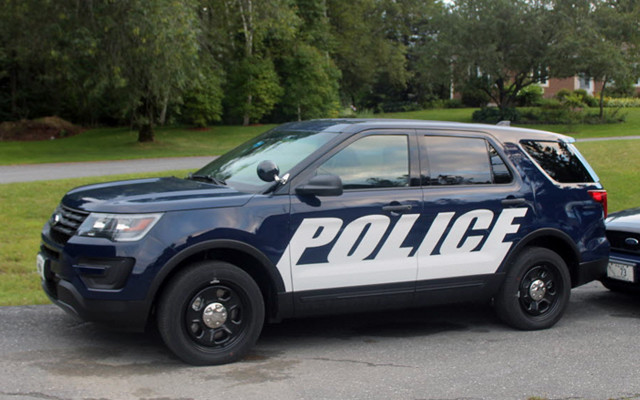 FKPD
Police cruiser for the Fort Kent Police Department. (Jessica Potila | SJVT/FhF)
Police arrest man after finding truck in snowbank
FORT KENT, Maine — Police arrested a Fort Kent man after finding him unresponsive behind the wheel of a truck in a snowbank.
Officer Michael DeLena of the Fort Kent Police Department discovered a 2016 Dodge pick-up in a snowbank off the roadway at Paradis Circle at about 1:30 a.m. on Saturday, Feb. 10. The officer found Devin Lagasse, 22, asleep behind the wheel of the vehicle.
Lagasse was initially unresponsive, but DeLena reported that he was able to rouse him and determine that Lagasse had been operating the vehicle before it left the roadway. DeLena arrested Lagasse and charged him with operating under the influence and driving after suspension.
Lagasse is scheduled to appear Monday, April 2, at Fort Kent District Court. Twins Service Station towed the pick-up from the scene.