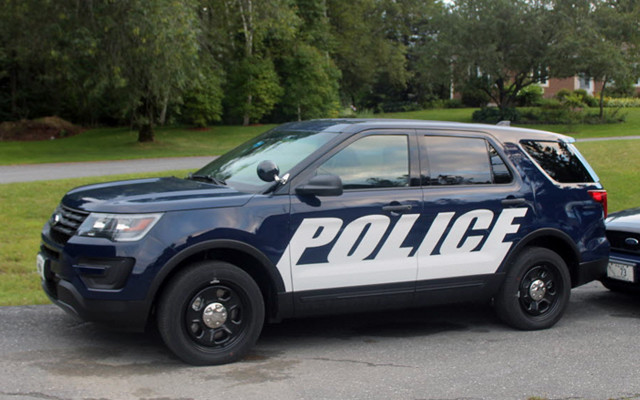 FKPD
Police cruiser for the Fort Kent Police Department. (Jessica Potila | SJVT/FhF)
Police arrest Fort Kent man at local tavern
FORT KENT, Maine — Police received a call from an employee who reported a disturbance at Bee Jay's Tavern in Fort Kent just before 1 a.m. on Friday morning, said Fort Kent Police Department officials.
Officer Connor Lapierre of the Fort Kent Police Department responded to the scene and arrested Adam Bouchard, 22.
Tavern employees asked Bouchard to leave the premises earlier in the evening, but he refused, according to Chief Tom Pelletier.
Officer Lapierre arrested Bouchard, who was intoxicated and combative, Pelletier said. The officer charged Bouchard with disorderly conduct and violation of conditions of release.
Police had also received several calls earlier in the evening of a man standing in the roadway and stopping traffic on Market Street. During his investigation of the incident at Bee Jay's, Officer Lapierre determined that it was Bouchard who was the subject of those earlier phone calls.
Police transported Bouchard to the Caribou Jail, and he will later be transported to the Aroostook County Jail in Houlton.
Bouchard will appear at Fort Kent District Court on Monday, March 5.