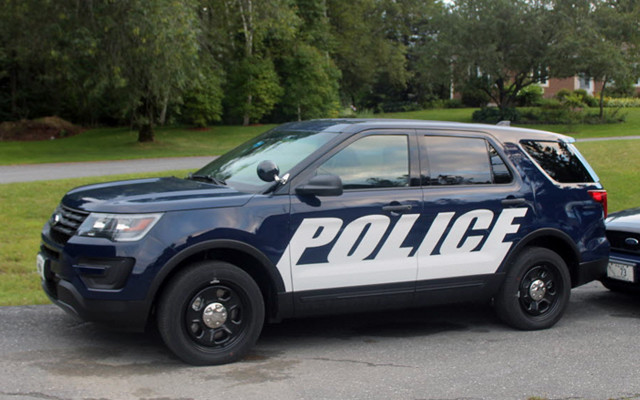 FKPD
Police cruiser for the Fort Kent Police Department. (Jessica Potila | SJVT/FhF)
Police charge erratic driver with OUI
FORT KENT, Maine –A caller's report to police of an erratic driver led to a charge of operating under the influence for an 80-year-old New Canada woman.

An unidentified caller notified the Fort Kent Police Department on Wednesday, Jan. 24, at 12:55 p.m. to report an SUV on Caribou Road almost colliding with vehicles head-on, according to Chief Tom Pelletier.
Sgt. Dalen Boucher located the SUV stopped in the middle of the roadway and found the driver, Patricia Hoyt, to be "extremely intoxicated," Pelletier said.
Boucher charged Hoyt with OUI.
"The (SUV) caused at least a couple of vehicles to leave the road," Pelletier said.
Hoyt will appear Monday, March 5, at Fort Kent District Court.