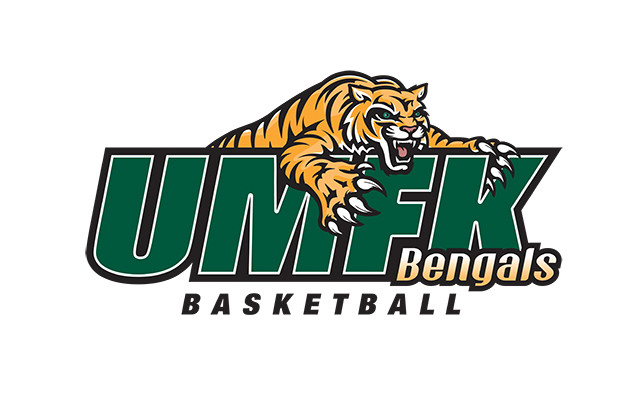 UMFK_Basketball_Logo
Contributed image of the UMFK Bengals basketball logo. Fort Kent, Maine
Bengals post eighth consecutive win
NEW PHILADELPHIA, Ohio — The University of Maine at Fort Kent men's basketball team won their eighth game in a row Thursday afternoon, Jan. 11, beating Kent State Tuscwaras 96-67.

Tom Enerva dominated inside, scoring 19 points and grabbing 17 rebounds, nine on the offensive end. The Bengals were bigger and quicker at every position and eventually wore down their opponent, said UMFK head men's basketball coach and assistant athletic director Tom Bird. The game was close for about 10 minutes but then UMFK broke the game open as they got their transition game going.
The Bengals held KSU-T to just 28 second-half points and shot 62 percent from the floor.
Travis Harlin Jr. led the way with 22 points. John Caldwell hit four three-pointers for 14 total points. Bobby Syvanthong had 10 points, six rebounds and nine assists. Troy Williams had 16 and five assists.
UMFK has won 12 of its last 14 games to move to 14-6. The Bengals close their long road trip against College of St. Joseph on Jan. 12 at 6:30.