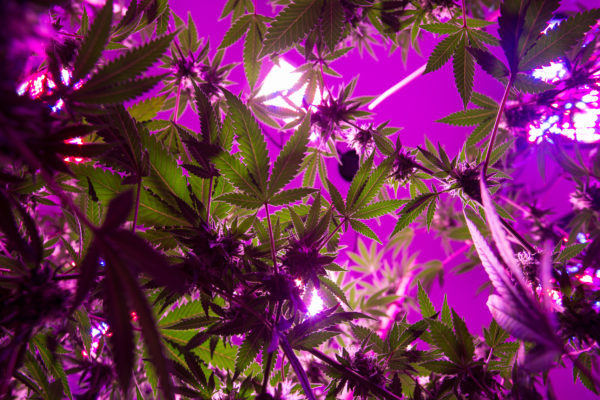 40793121_H18847833-600×400
Growing and possessing marijuana is now legal in Maine, but lawmakers are continuing to figure out the process of selling and buying the drug. (Mickey Bedell | BDN)
Maine's federal prosecutor says he will focus on 'hard drugs,' not pot users
Maine's top federal prosecutor said Tuesday that his office would focus on prosecuting traffickers of "hard drugs," not marijuana users.
U.S. Attorney Halsey Frank issued a statement about his office's drug prosecution priorities less than a week after U.S. Attorney General Jeff Sessions rescinded an Obama administration policy under which states, including Maine, legalized marijuana for recreational use without fear of prosecution from the Department of Justice.
Under Sessions' new guidelines, federal prosecutors in states where recreational use of marijuana is legal will decide if and when to enforce federal laws prohibiting its use.
"This office has prioritized the prosecution of cases involving the trafficking of opiates, cocaine, crack and similar hard drugs," Frank said in a press release. "We have also prosecuted large-scale marijuana distribution organizations and did so even while operating under the recently rescinded DOJ guidance. Prosecution of drug possession cases has not been a priority."
Sessions announced the change Thursday when a blizzard shut down federal and state offices and schools throughout the state. That day, Frank said he needed to consult with staff to "evaluate how it will impact our charging decisions in Maine."
The Fiddlehead Focus/St. John Valley Times is pleased to feature content from our sister company, Bangor Daily News. To read the rest of "Maine's federal prosecutor says he will focus on 'hard drugs,' not pot users," an article by contributing Bangor Daily News staff writer Judy Harrison, please follow this link to the BDN online.