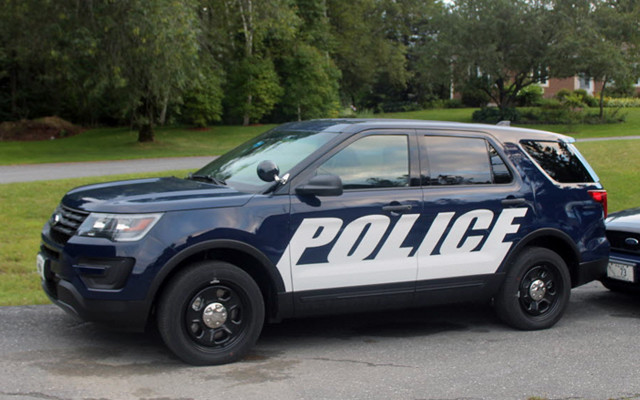 FKPD
Police cruiser for the Fort Kent Police Department. (Jessica Potila | SJVT/FhF)
New Year's Eve incident results in arrest of two men on OUI charges
FORT KENT, Maine — Two men are facing charges of operating under the influence after one reportedly tried to help free the other's truck from a roadside ditch on New Year's Eve. 
It all started when someone called the Fort Kent Police Department at about 4 a.m. on Dec. 31 to report a vehicle off the road on Route 161.
When Officer Connor Lapierre arrived on the scene, he found a 2011 GMC pickup in the ditch, according to FKPD Chief Tom Pelletier.
Lapierre determined that Josh Pelletier, 20, of Fort Kent, had been driving the truck and arrested Pelletier, charging him with OUI, operating after suspension, and violating conditions of release.
The officer also arrested Justin Lopez, 21, of Orono, who allegedly had driven to the site in a 2017 Ford Focus to help the truck driver free his pickup from the ditch. Lapierre determined that Lopez also had been drinking and charged him with OUI.
Both vehicles were then towed from the scene, according to Pelletier.
Both Pelletier and Lopez will appear on Monday, Feb. 5, at Fort Kent District Court.