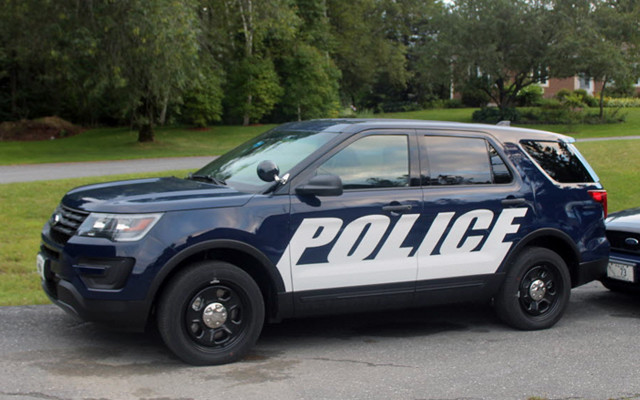 FKPD
Police cruiser for the Fort Kent Police Department. (Jessica Potila | SJVT/FhF)
Police charge Fort Kent man with theft after his mother's vehicle goes missing
FORT KENT, Maine — A local man is facing multiple charges related to a vehicle which was reported stolen from a residence on Tuesday, Dec. 12.  
Shortly before 7 p.m that day, Denise Baron, 61, contacted the Fort Kent Police Department to report that her Nissan Rogue SUV had been taken from her residence on Pearl Street, according to Chief Tom Pelletier.
Officer Michael DeLena located the vehicle a few hours later at Brookside Drive.
After investigating, Officer DeLena charged Baron's son, 19-year-old Michael Baron of Fort Kent with theft by unauthorized use,  violation of condition of release and operating without a license.
Michael Baron is scheduled to appear in Fort Kent District Court on Jan. 26.