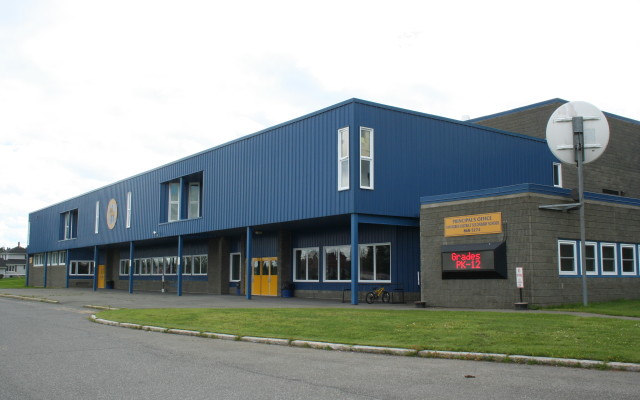 VBDSS horizontal pic Tory.JPG
MSAD 24 Van Buren District Secondary School file photo. (SJVT / FhF - Tory Jones Bonenfant)
SAD 24 board extends superintendent's contract
VAN BUREN, Maine — School Administrative District 24 board members approved a three year contract extension on Thursday for Superintendent Elaine Boulier.
This summer, the school board approved hiring Boulier as the part-time superintendent, following the departure of Timothy Kane.
Boulier, who works one day per week in Van Buren, also serves as the superintendent for SAD 42 in Mars Hill.
Boulier's salary adjustments will be discussed in June or July, according to SAD 24 board chair Tony Martin.
In other business, board members approved the hiring of Jeffrey Shirey of Grand Isle as a full-time evening custodian. Shirey is scheduled to begin on Monday, Dec. 18.
SAD 24 serves students in Van Buren Hamlin and Cyr Plantation, and operates the Van Buren District Elementary School and the Van Buren District Secondary School.