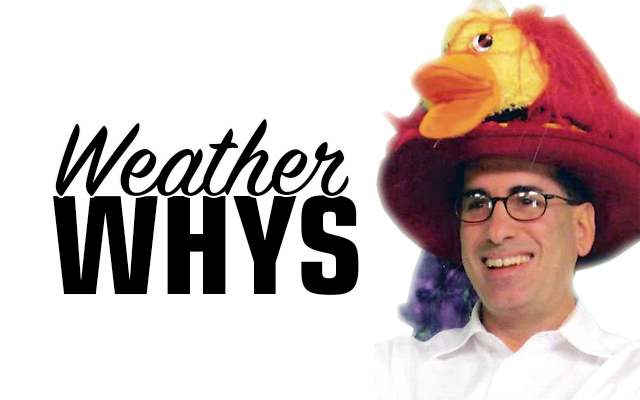 'To snow or not to snow…'
…that is the question. Actually, there's an answer. And the answer is, "not to snow". Through Dec. 4, Caribou has received a paltry 4.2 inches of snow, whereas last year by this time, we were off and running, with Caribou having logged 33.5 inches. The average through Dec. 4 is 14.8.
What a contrast to November and December of last year, which were very kind to snow-lovers, with Caribou receiving a very hefty 60 inches (5 feet) in those two months alone.
Winter tourism is a key element of the County economy, and a little birdie tells me that we're fixin' to get us some winter.  I believe we are just in the beginning of a much more wintry pattern.
But right now, on this night, Dec. 4, winter seems far away, as we have bare ground throughout much of The County. We do have a storm system on the way, and there is a large white ring around the moon. This ring is called a halo. Ofttimes it is a sign of inbound steady precipitation. However, contrary to popular belief, there is no relationship between the size of the halo and the strength of the approaching storm.
I'm back, and it's 24 hours later, now the night of Dec. 5, and things played out as they rather often (though not always) do, which is to say that the halo indeed foretold of an approaching storm. And a storm we do have, as it is raining, heavily at times and it is very windy outside. The term "rainstorm" would apply to tonight. A "rainstorm" is a multi-hour period of rain, accompanied by strong winds.
Now, regarding the use of the word "storm",  for instance when you hear the phrase "There's a storm system coming", it refers to a multi-hour period of steady precipitation. "Storms" or "Storm Systems" are formally called  Low Pressure Systems. In our winter storm season, these "storm systems" produce anything from snow to sleet to freezing rain to rain. Which you get is dependent upon where you are relative to where the low pressure center goes.
The reason that this particular storm system is producing rain here, is because the center of it is tracking by to our west. Since the air circulates counter-clockwise in a Low Pressure System in the Northern Hemisphere, a mild southerly flow has advanced northward on the eastern side of the circulation (the side we are on), while a cold northerly flow has advanced southward on the western side of the circulation, where blizzard conditions have been reported across the eastern Dakotas.
If you have trouble visualizing what I just described, draw an "L" (representing the low pressure center) on a piece of paper, where north will be at the the top of your paper, south at the bottom, east to the right, and west to the left. Now draw arrows in a counterclockwise direction around the "L" and you'll see what I described right away. So when a Low tracks by to our west, it is not a snow storm track.  The mild air being drawn northward over our area will cause any snow to mix with, or change to, sleet, freezing rain or rain. (Freezing rain is the glaze, whereas sleet is the BB-sized pellets of ice)
As I conclude this column (it's now Dec. 7, Pearl Harbor Remembrance Day), the short range guidance suggests a few to several inches of snow will have covered our generally bare ground by the time you read these words, and the medium range guidance is suggesting the possibility of a major storm system which could affect the County with snow and wind, followed by bitterly cold wind chills. The guidance is suggesting that storm would occur on Wednesday, Dec. 13. Therefore, it's rather serendipitous that the paper comes out today, Dec. 13, so that as you read this column, you'll instantly know if the medium range guidance was "in the ballpark".
Ted Shapiro holds the Broadcast Seal of Approval from both the American Meteorological Society and the National Weather Association. An Alexandria, Va. native, he has been chief meteorologist at WAGM-TV since 2006. Email him at tshapiro@wagmtv.com.