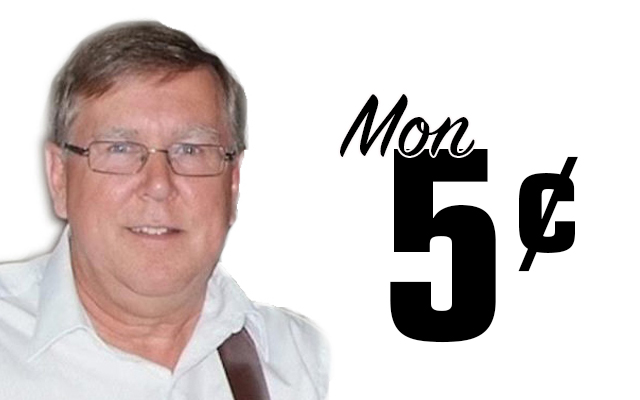 A rose by any other name
We recently visited cousins downstate that we don't see very often. It turns out my cousins, who I've known for almost 70 years, are not who they said they were. C'est vrais! (Note: I've changed the names because I'm not sure they want to advertise what happened to them.)

On a rit quand on parlais que nos parents nous avais donné les mêmes noms. Par example, y a deux Sophie, deux Fred, etc. Mais ça vas a plein plus loin qu' ça.
Ma cousine Louise dit que son nom n'est pas Louise mais Sophie. Elle c'est apparçu de tça quand elle a retiré. Y avais pas d' record de sa naissance nul part. Mais, en fouillant, y on trouvé une naissance pour une Sophie Louise – née le même jour, les même parents, les même parain pi maraine, etc. C'étais Louise. Y avais pas personne d'autre dans les records qu' étais proche de ça.
Y'on décidé de chequer les autres membres de leu' famille pi … sontais toute pareille. Simon s'appelais François, Claudine s'appelais Carmen, pi Priscille s'appelais Gertrude.
Ca l'aire que mon oncle pi ma tante changais l'nom des enfants quands qu' y étais très jeunes. Y devais dire, "Sais tu, a r'semble pas a une Sophie, mais plutôt a une Louise." Pi tous l'monde commencais a l'appeler Louise pi l'nom y restais.
Pi y on faite ça avec leurs quatres enfants.
Ont a ris avec ça toute la veiller. Calin de bin, que ça fait du bien rire de même avec du monde qu'ont aime … whatever their name is. As tu déja entendu d'quoi d'même, toué?
P'tit Jean (chapitre 5)
P'tit Jean est su' un gros joual magique qui fly. Dans rien d' temps sontais rendu a l'autre bôrd du soleil, a la maison du vieux magicien. P'tit Jean met le joual Gros Gris dans l'étable pi y va a maison. Arrivé a la porte d'en arriére, y cogne. "Entrez," dit un voix. P'tit Jean rentre dans la maison pi y vois la plus belle fille qu'y avais jamais vu. Elle étais au sink pi a faisais la vessielle. C'étais Petite Chaperon Vert, la fille de la madame qu' appartenais Gros Gris.
Petite Chaperon Vert dit, "P'tit Jean! Sauve toué toute suite! Tu va être pris icitte pour l'restant d' ta vie comme moué!"
(Cosse que P'tit Jean va faire? Y vas tu se sauver ou non? La réponse le mois qui vien.)
En finissant, je vous souhaite toute un très JOYEUX NOËL!
Don Levesque is a Grand Isle native who worked in community journalism for almost 35 years. He was the publisher and editor of the St.. John Valley Times for 15 years prior to retiring in 2010. He wrote a weekly newspaper column, called Mon 5¢, in the Valley Times for more than 20 years. He has been inducted into the Maine Journalism Hall of Fame and the Maine Franco-American Hall of Fame.