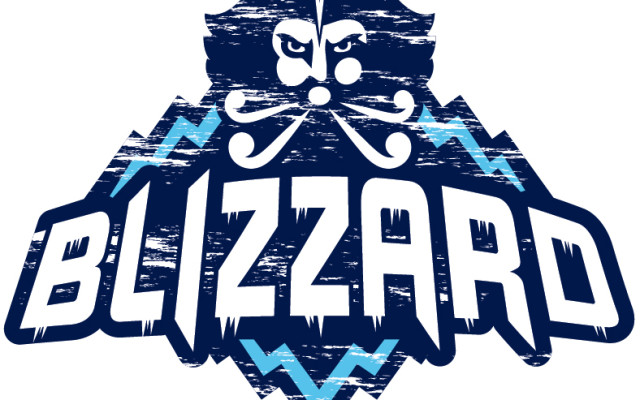 LOGO_BLIZZARD_FINAL_19718236
Vincent Rioux explodes into action; Blizzard doubles Slammers
EDMUNDSTON, New Brunswick – It was Vincent Rioux's night at the Jean-Daigle Centre on Wednesday, Nov. 29.
The 18-year-old forward from Bedford, Nova Scotia, registered a hat trick to lead the Edmundston Blizzard to a 6-3 win over the Woodstock Slammers in front of 1,522 fans.
Strangely, it was the first three goals of the season for Rioux in the Blizzard uniform, and this, in his 21st game of the campaign. Last season, while donning the South Shore Lumberjacks jersey, he scored two goals in 12 games.
Rioux lit up the red light in each period. He scored the first goal of the game, the third of the Blizzard and the last one.
Rearguard Nolan Alward also had a strong game with two goals, his fifth and sixth of the campaign. The honor of the winning goal went to Pierre Bourgoin (third goal of the season) who made it 4-1 for the Blizzard at 10:21 of the second period.
Rioux's linemates, Samuel Bastille and Patrick Pellerin, did well by collecting two assists each as well as defenseman Alexandre Bernier.
Woodstock refused to throw the towel and they closed the gap to within one goal at 4:47 of the third.
Kyle Foreman, Jonathan Cloutier and Mac Mindus beat goalkeeper Myles Hektor, who had a great game by blocking 27 shots. Liam MacDonald and Andrew Rose faced 35 Blizzard shots.
Slammers and Blizzard get back to action on Friday, Dec. 1, at 7:30 p.m. at the Jean-Daigle Centre.